Karina Abdallah
Following Tags
Tags on answered questions
Active Locations Hope
Sep 09, 2021 409 views
I've been researching about mortuary sciences and was wondering where the best places to get a job to be one, and where to go to school is. Does it ever have a lasting emotional impact on you? I've always been interested in bodies though that does sound strange. #mortician #mortuary-science... I am interested in becoming a Cna, Rn, or pharmacy tech. #nurse #medical #medicine #nursing #healthcare
Chicago Heights, Illinois #health #healthcare #medicine #career #healthcareadministration #administration #manager #hospitalmanager #hospital-and-health-care I am a nurse and want to work in compliance. #medicine Shayna
Jun 10, 2018 1056 views
I am a HUGE advocate for individual healthy lifestyle management rather than fixing problems with a #pill. My #dream is to help people become their own health advocates. I want to teach people lifestyle modifications including #nutrition, #physical activity, and managing medications. I believe... I'm a 2nd year pharmacy student and I currently work at Hy-Vee Pharmacy. I have heard mixed answers for this question. #pharmacy #pharmacist #joboutlook #july20 I did a masters in Pharmaceutical Sciences but always had particular interest in Nutrition research. I enrolled in my degree thinking it would make it possible for me to work in Nutrition, but most of the jobs available are only in community pharmacy. Is there any course or degree that I can do... I am in trade school to be a Pharmacy Technician
#Pharmacy i want to have my own pharmaceutical industry,is it a good option to make a career in pharmacy? #medicine #science #pharmacy #drug-development #drug-investigations #medicine #medical #doctor #doctors #high-school #sat #advice #medical-field Micah
Dec 02, 2020 437 views
#career-advice #career-choice #pharmacist
I'm 16 years old and would like to go into pharmacy when I grow up. I wonder what skills and traits will help me get to my dream.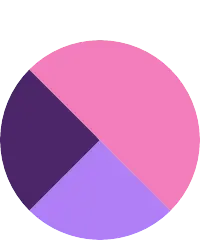 Sarah
Oct 29, 2020 477 views
I want to (or at least I think I want to) go into a program for a PhD in pharmacy to be either a pediatric or hospital pharmacist. I plan to either get my bachelor's of health science first, then apply to a graduate program for pharmacy or go into a 6 yr program while also obtaining my...
Belchertown, Massachusetts