Marilyn Balke-Lowry
Badges
Following Tags
Active Topics
Active Locations Katrina R.
Jun 18, 2015 953 views
Hi I am a freshman in high school and I was wondering what majors for college I would need to take to be an art therapist for teens and kids. I want to go into therapy and I want to know what to do to get there. #art #majors #therapy #teenagers... Megan L.
Mar 01, 2016 2015 views
I am a senior that recently got accepted into Scripps College under Early Decision. I have a passion for traveling and learning languages, but I am also extremely interested in studying psychology and becoming a clinical psychologist. I am unsure if it is possible to combine traveling and...
#clinical #clinical-psychology #psychology #travel #psychologist Tomi L.
May 14, 2016 585 views
I want to be able to see the world, but with a degree behind my back. What is a good career (well paying job) that will pay me to travel? #travel #traveling... abeda B.
May 17, 2016 552 views
Interested in traveling abroad and want to know what others have done on their trips! [P.S. This question was edited by a site admin for grammar and clarity.] #college #higher-education... Grace M.
May 17, 2016 577 views Kayla S.
May 18, 2016 623 views
I like all kind of art and I am not sure if I want to major in design, or graphic art or visual art. There are so many different branches in the art field. I am not sure which would be best. #art #fine-art...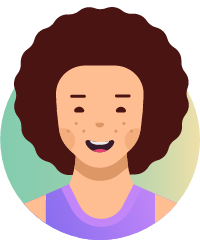 farheen B.
May 19, 2016 455 views
i want a great job that involves hard work in the future. [P.S. This question was edited by a site admin for grammar and clarity.] #college #career #career-counseling... Samantha S.
May 25, 2016 557 views
I have been looking at the degrees that are out there and I noticed that there's a lot of different counseling degrees. I want a degree that will allow me to counsel people who struggle with some things that I mentioned in my question. Of course, I won't limit myself to just these areas. I also...
#grief-counseling #addiction-counseling #counseling-fields #counseling michelle M.
May 25, 2016 778 views
The reason I'm asking this is because I need guidance in deciding what career path I should take. For starters, I don't want to have career that has 9-5 hours sitting behind a desk and having the same routine over and over. I am looking for something interesting and exciting where I will always... Pablo M.
May 27, 2016 533 views Mykaelah F.
May 27, 2016 623 views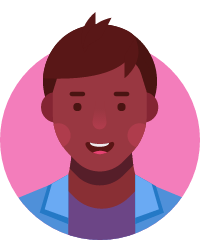 David L.
May 28, 2016 679 views
My name is David, an Information Technology major, who is not only career-focused, but also eager to know how to make careful, personal decisions as I progress in my career. #jobs #career-choice #career-paths #first-job... Sharlene M.
Jul 25, 2016 406 views
I'm a rising sophomore in college and I'm interested in pursuing several different science topics. I am curious to see if it is common for people to change their job to something completely different after doing something for a long period of time? #career-counseling #career-choice... Karen P.
Aug 07, 2016 709 views Terran A.
Aug 23, 2016 483 views
I am a really good drummer but I put my education over everything. I don't want waste my talent and potential to be special. I also want to work for a local police agency, the FBI or the Secret Service. What career options do I...