William Cox, M.D.
Badges
Following Tags
Tags on answered questions How do I make myself stand out amongst other med school applicants? #doctor #premed #medicine #medical-school Ana
Nov 30, 2018 518 views
How much school was involved? #medicine I plan on entering medical school in the fall and I'm preparing myself to have a way of combatting physician fatigue. I think it will be worst during residency so I want to have these techniques under my belt before then. Thank you for reading!
#medicine #self-care I have contemplated doing a combination of both business and medicine to pursue a positon hospital administration, and possibly a minor in music as that has been a major element of my life thus far. I am wondering if that is maybe taking on more work than it wll ultimately be worth. #college... Arfa
Mar 26, 2018 630 views
Hi, I am currently a senior in high school who will be attending college this fall semester. I aspire to become a doctor one day. I understand that I would have to be on the pre-med track in college to be considered by medical schools. I am a little confused on my major right now. I did ask a... Kara
Jan 18, 2018 579 views
I am asking because I know I want to go premed but do not know what I want to major in next year? #medicine #college-major Areha
Jan 16, 2018 383 views I would like to go to medical school in the future to become a doctor. #medicine John
Jan 22, 2018 503 views
I've been doing research on this topic, but the data is kind of inconsistent. Biology comes up a lot, but are there other viable options?
#medicine #medschool I would like to use my undergraduate studies to branch out and grow in the field of humanities but I am interested in becoming a pediatric surgeon specializing in trauma. #medicine #hospital-and-health-care #healthcare Ella
Oct 16, 2017 783 views
Like what do people from some schools have a better chance of getting into med school as others?
#medschool #medicine #medical-school #doctor #nursing #college-selection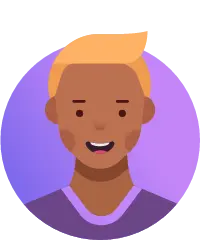 Alvin
May 18, 2016 587 views
I'm interested in being either a researcher or a doctor/surgeon of some sort. #pre-med #research #medicine #hospital-and-health-care
South San Francisco, California I want a career in the medical field. I love school and am very interested in the sciences and medicine/biology in particular. I am also shy and not sure I have the 'people skills' needed to become a doctor, which is what I believe I want to do. I need to know if I am better off pursuing... Shae
Sep 28, 2017 453 views
I am interested in medical research but I am not sure that I want to become a doctor or attend medical school. #medicine Vera
May 10, 2017 8281 views
Can I go on to become a psychiatrist if my undergraduate major is psychology? How many extra chemistry/STEM classes will I have to take in order to qualify for medical school? #medicine #psychology #graduate-school #college-bound #human-resources #college-jobs #changing-careers #career-details