William Cox, M.D.
Badges
Following Tags
Active Topics Nacolma L.
May 05, 2016 550 views Jelou B.
May 08, 2016 502 views
I will be applying to universities this year, and I plan to go to medical school. #college... Emilee F.
May 12, 2016 779 views Ashley L.
May 14, 2016 719 views Madelyn L.
May 18, 2016 583 views
My plan has always been to major in Chemistry during college, but I wonder, if I want to create new vaccines and antibiotics, should I major in Chemistry or would another major be better? And say I do major in Chemistry, what should my minor be? Or vice versa? #medicine #research...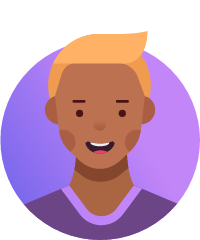 Alvin S.
May 18, 2016 376 views Naomi S.
May 18, 2016 464 views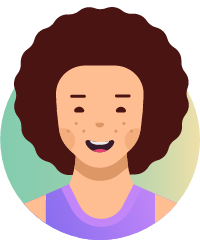 Madison O.
May 19, 2016 649 views
is I am bad at taking tests is the MCAT going to be a disaster, and what classes/ majors are best to do in undergrad? does where you attend school for undergrad matter? #medicine #pre-med #medical-school... Ashley N.
May 20, 2016 560 views
I want to get my undergrad in Engineering but am still greatly interested in medicine. #engineering... Samantha H.
May 22, 2016 439 views
I've always dreamed of being a doctor, I have been working towards this goal for many years now. But, now that I am getting closer to the goal, it feels like it is slipping farther and farther away. So, I was just wondering, have there been similar doubts in the minds of current doctors? If so,... Sara G.
May 22, 2016 533 views
I want to know more about doctors, because I am sort of interested in becoming a doctor. I enjoyed the dissections unit at school and I figured doctors deal with that kind of stuff. #college #doctor #medicine... Angeles P.
May 24, 2016 435 views
I've always known that studying medicine wasn't easy. Personally knowing people who have stepped off the pre-med track has made me wonder what exactly has encouraged those who are now doctors to continue. Getting answers from those who have experienced this first hand is something that will... corrah G.
May 24, 2016 437 views
I would like to use my undergraduate studies to branch out and grow in the field of humanities but I am interested in becoming a pediatric surgeon specializing in trauma. #medicine #hospital-and-health-care... Nathan C.
May 27, 2016 604 views
I am interested in pursuing a career in pathology and was wondering what this aspect of the job was like. #medicine #pathologist... SENNAM T.
May 28, 2016 536 views
I am asking this question because most students planning on attending medical school find it difficult as to what is the right time to engage in a suitable research project without any form of hindrances. #medicine...