Arthur Chang
Badges
Following Tags
Active Topics Math is something that I enjoy doing and am very good at, and I would like to pursue it as my major in preparation for medical school. I feel that it would increase my critical thinking skills and my problem-solving skills. However, I was wondering if anyone could tell me what sort of classes I... I'm looking at getting my PhD in mathematics and eventually teaching at a college level. It sounds like the perfect job: low stress, work with scholars and students passionate about the subject, continued study in the field of choice, and travel opportunities. I was wondering what some of the...
#teaching #applied-mathematics #mathematics #professor #phd #college-teaching
3 answers
Active Apr 04, 2018


Stillwater, Minnesota 2 answers
Active Aug 15, 2017


Modesto, California I am a Creative Writing major, wanting to write for film and television who is just curious, especially for what I am going for....
Manchester, England, United Kingdom I want to go to The Ohio State University, but I'm not sure if I want to go because it's right for me or if it's because everyone else is telling me to go. #college...
4 answers
Active Feb 27, 2018


Dennison, Ohio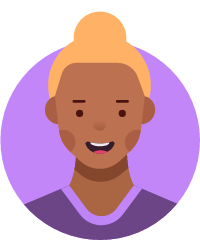 Hi all, I know every college campus is different - different clubs, organizations and communities - but what are some on-campus organizations I should look into for more business-leadership experience? #college #business #leadership #organization...
6 answers
Active May 31, 2018


Bethesda, Maryland I'm asking this question because I want to know the best number of colleges to apply at once. #college...
4 answers
Active May 31, 2018


San Jose, California I'm a rising high school senior and I took a total of 5 APs so far. I want to receive college credit for my scores so that I can save money as well as skip the introductory classes. However, I am confused on the process. When and how should I send my scores? #college... I am thinking about going to a school in the city instead of a school from upstate. I want to know how many college credits will transfer over if I completed all my gen eds in the upstate college. #college #gpa...