Arthur Chang
Badges
Following Tags
Active Topics Rebekah S.
May 13, 2016 559 views
Math is something that I enjoy doing and am very good at, and I would like to pursue it as my major in preparation for medical school. I feel that it would increase my critical thinking skills and my problem-solving skills. However, I was wondering if anyone could tell me what sort of classes I... Amelia V.
May 15, 2016 1021 views Maia C.
May 15, 2016 786 views
I'm looking at getting my PhD in mathematics and eventually teaching at a college level. It sounds like the perfect job: low stress, work with scholars and students passionate about the subject, continued study in the field of choice, and travel opportunities. I was wondering what some of the...
#teaching #professor #applied-mathematics #college-teaching #mathematics #phd Kristina Z.
May 18, 2016 559 views Cassidy K.
May 19, 2016 542 views Wesley A.
May 19, 2016 483 views
I am a Creative Writing major, wanting to write for film and television who is just curious, especially for what I am going for.... Lydia W.
May 22, 2016 688 views
I want to go to The Ohio State University, but I'm not sure if I want to go because it's right for me or if it's because everyone else is telling me to go. #college... D A.
May 23, 2016 388 views Micaela M.
May 26, 2016 611 views Amy Z.
Jun 02, 2016 531 views Amy Z.
Jun 02, 2016 593 views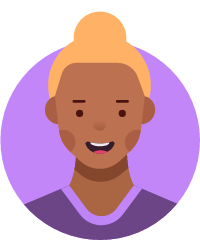 Matthew W.
Jul 09, 2016 726 views
Hi all, I know every college campus is different - different clubs, organizations and communities - but what are some on-campus organizations I should look into for more business-leadership experience? #college #business #leadership #organization... Jesse G.
Jul 10, 2016 637 views
I'm asking this question because I want to know the best number of colleges to apply at once. #college... Dilyara S.
Jul 11, 2016 453 views
I'm a rising high school senior and I took a total of 5 APs so far. I want to receive college credit for my scores so that I can save money as well as skip the introductory classes. However, I am confused on the process. When and how should I send my scores? #college... Tiffanie L.
Jul 11, 2016 415 views
I am thinking about going to a school in the city instead of a school from upstate. I want to know how many college credits will transfer over if I completed all my gen eds in the upstate college. #college #gpa...