Shawn Lloyd
Badges
Following Tags
Tags on answered questions
Active Locations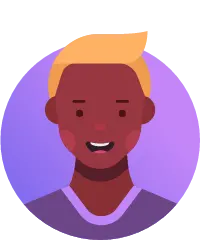 Lisa
Jul 21, 2016 968 views
Many people have been in the situation of getting no response when applying for jobs online. The truth is, although the Internet can be effective in finding employment, networking remains the best way to find a job. #networking #social-networking Nayah
May 24, 2016 1462 views
Want more information for public relation degree and career information. Where are the best location for public relations jobs #business #entertainment #public-relations Andrea
Aug 02, 2016 2336 views
I want to be both an FBI agent and a forensic pathologist; however, it takes about 13 years to become a forensic pathologist. Is it possible or realistic to work as an agent while still going to school to be an M.E.? (Medical Examiner) #college #medicine #forensic #federal-agent Lenira
May 19, 2015 14234 views
I am a junior at Madison Park T.V. High School, I'm in the ISSN(Information Services Support Network). I'm interested in working with computers and keeping it secure, I want to major on Network Security and I'm not sure what major I need to study in college to proceed on my career.... What will be correct , which way shall i choose. which is now mostly moving courses in colleges ? Kindly help me #computer #3d-modeling #mac
Chennai, Tamil Nadu, India Andrea
Aug 02, 2016 1263 views
I've been trying to look it up, but basically everything I find is written in a more professional manner/harder vocabulary words in which I don't understand. If you could please explain it to me in a way easier for high school students to interpret I would be highly thankful. #medicine #law... Katie
Jun 05, 2015 1842 views
I am in 9th grade and I have a tech class that I like a lot. I was thinking about careers and wanted to know what kind of careers there are in that field. I am good with computers and I have 8 Microsoft certifications. #technology #tech I've always loved video games, not only as a way to take my mind off of stress, but also as a form of interactive media that can bring people together. The unique experiences and lessons I've learned from video games have helped me so much in life, that I want to do the same for others, even if... I'm a college student, my major is Internet and Information Technology. Bc I want to be a gaming designer or development That's why I really want to have more experience in C++ area. But my school only have one C++ classes for my major to get the degree. there are other two C++ classes in my... I'm going into computer science and computer art. My endgame is to make video games. #science #computer Would like to know what to study to become a sound engineer. #sound-editing Peter
May 18, 2016 1274 views
I am really curious to see what you all have to say #degree #help Anina
Aug 02, 2016 767 views
I applied for 30+ scholarships in my senior year of high school, and never won any of them. I'm wondering if there are any tips or tricks you know to get scholarships.

David
Aug 02, 2016 2213 views
I'm a second year student majoring in English/Economics at Stanford University, and I'm interested in learning more about consulting/figuring out if its a good professional fit for me. #business #consulting #business-analysis #management-consulting
South Pasadena, California Cody
Feb 07, 2015 3388 views
In the past few weeks I have had a lot of time to consider both my interest and my options. I've taken the time to look at local schools and programs that they offer. The first thing I've decided is that I want to do something that allows me to use my creativity. the thing that has caught my...