Dhairya Dalal
Badges
Following Tags
Tags on answered questions
Active Locations What should I do should to prepare myself Jimmy
Jul 21, 2021 342 views
With some introspection these last few months, I found that no one field (e.g, analytics, natural language processing, experimentation, etc) in the data science space really draws me (though all are very interesting in their own way). With that being said, is it frowned upon in the job market... #software engineering #engineer #technology #machine learning #computer-science #technology I heard a lot about those that start working after majoring in data science in college and they feel like they don't being. Some of their coworkers have extensive backgrounds in the field. I was wondering how one would overcome this. #datascience #impostorsyndrome #impostor What other classes in high school should I take to be more successful in computer science? #computer-science I'm curious as to how a genuine day in the life of a ML/AI engineer. I do have presumptions such as gathering data and cleaning data. However, it would be insightful to hear the most transparent experience of a ML/AI engineer from themselves. #engineering #engineer #AI #computer-science Mike
Mar 04, 2021 382 views
I look at my code sometimes and see that I do things pretty messily, and although I leave notes sometimes I look at the lines I have and dislike the way that they're arranged. Is there a specific way that code "should" be made to look like or is it okay just to leave notes if it works...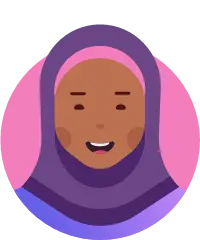 I'm very shy person slender, like to communicate with people and I have stammers, hard worker… that's all I can say yet about me. #motivation #work #helping-others
Durban, KwaZulu-Natal, South Africa I'm learning how to code in C and C++ in high school, we are doing arrays, funcionts and so on. But we haven't done any object programming.
Is ti a valuable skill that i can include in my Resume ?
#high-school #coding #programming Sara
Sep 26, 2020 313 views
#MohamedbinZayedUniversityofArtificialIntelligence
#ArtificialIntelligence
Abu Dhabi, United Arab Emirates Hi my name is Lysette and I've been struggling in find a suitable career for myself, I have really been drawn to language learning, and travel, but I am very creative and I don't want to do a career that is too technical such as an interpreter, I would like to do something that Is creative,...