Amber Harezlak (Price), PhD
Badges
Following Tags
Active Topics Dhakiya H.
Dec 01, 2014 950 views
I'm a Junior in Boston Collegiate Charter School and I am wondering what majors would I specifically have to study in college in order to be best prepared for the career in which I am striving for which so happens to be zoology. #college... Esmeralda V.
Dec 05, 2014 969 views Carol R.
Dec 30, 2014 1177 views
I am currently in 11th grade. I'm planning on going to college and I'm willing to get a PhD if it will have an impact on my career choice. My problem is that I have a variety of interests and I'm having a tough time deciding which path to take. I want to do something that will require me to be...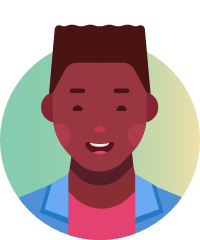 Fernando P.
Jan 08, 2015 884 views
I am asking because I am looking to obtain my bachelors in Social Work and then hopefully go to Law School. However; wanted to know any suggestions for courses, classes books that can help me prepare. #lawyer #professors #social-worker #legal...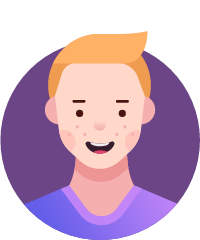 Quinn N.
Jan 30, 2015 991 views
IAM a secondary student studying my last year in college and will be looking forward for a scholarship next year IAM only asking this question because I don't know if IAM making the right choices of taking economics and history as my major subjects at school so when I go to university I will...
#english #politics #legal-studies #law #constitution #business Efe O.
Jan 31, 2015 725 views
I like making buildings, but I also like tinkering with things. Sound is also interesting to me. Can someone give me as much information as possible about engineering disciplines. #engineering... Aerionna S.
Feb 09, 2015 1403 views
I am a sophomore in high school. I someday want to become a lawyer. I just want to know if there is anything I can be doing now in preparation. #law...
12 votes
12 answers
Active Jun 08


Atlanta, Georgia Absalom B.
Feb 25, 2015 748 views
I am a junior currently enrolled in a 2 year physics class and wanting to becoming an engineer. But I'm still unsure about what kind of engineering to pursue. I enjoy my physics and math class; however, I have always lacked the interested in my other science classes. So my question is how... Austin E.
Feb 26, 2015 968 views
I'm thinking of going to school to be a Biomedical Engineer. What school would be right for me? What is the average wage? How long do I have to attend a post-secondary institution? If I only wanted to go to school to receive a Bachelor's Degree, what would be a good option for me if the above...
#cell-biology #molecular-biology #biology #biomedical #engineering Dustin M.
Feb 26, 2015 655 views
I was wondering were the jobs for engineering anything like construction jobs. I ask this because I heard construction jobs are not stable jobs and you could get fired if the sight was closed down. I also wanted to know were engineers well needed jobs in the world because I don't want to study... Terrence P.
Feb 26, 2015 1161 views
I am a sophomore at Sumner Academy. I tend to be indecisive and I have no idea what I want to even do at college... Ian B.
Mar 01, 2015 761 views
I want to go to a big name school, but my GPA and class rank are not so good. I live in Kansas, and about half the senior class in my school go to KU ever year. #college...