Jordan Whitmer
Badges
Following Tags
Active Topics
Active Locations Vivian L.
May 07, 2016 409 views
I realize employers often look for people that are motivated and committed and check it through their involvements in school. Due to this, I've been wondering on whether I should join clubs or not since I do very little extracurricular activities. Is it necessary or just nice resume padding?...
3 answers
Active Jul 25


Canada Anina H.
May 10, 2016 1029 views
Hi! My name is Anina and I'm a high school senior interning at CareerVillage. I've always wondered if this was ok, because when I get rejected from places, I don't know how to improve next time. #human-resources #resume...
5 answers
Active Feb 15


Providence, Rhode Island Courtney B.
May 10, 2016 1209 views
I was just wondering how important college extracurricular activities are when companies are hiring. Some students only have time to participate in one or two activities, if even that many, but some participate in multiple activities. #college #resume #hiring #extracurriculars #job-interview...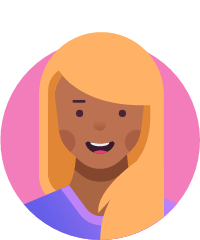 Arshad A.
May 14, 2016 715 views
Updating you resume would mean adding additional achievements or swapping with better achievements you have made throughout your college years. From what I know only few people update their resumes often. #college #career...
11 answers
Active Jul 25 Kathleen A.
May 17, 2016 692 views
5 answers
Active Feb 15


Elmhurst, Illinois Alexis T.
May 20, 2016 445 views
I am thinking about studying abroad but will it make a difference on a resume?...
2 answers
Active Feb 15


Bridgewater, New Jersey Abi R.
May 22, 2016 788 views
One resume asked me for hard skills and soft skills, and I want to know the difference. #resume #interviews...
2 answers
Active Feb 15


Fairfield, Connecticut Sabine D.
May 23, 2016 506 views
Is this beneficial to the 20 and under age range? What types of experiences should I add? Any other tips? #resume #linkedin... Shakuan F.
Jun 04, 2016 549 views
I accomplished many things in high school, but I know there is a point where future employers, colleges, etc only care for one's endeavors in college. When would one say that it's time to put "childish" things away? #college #resume #high-school... Jerry L.
Jun 20, 2016 553 views
I'm a college student with two majors, neither of which directly links up to an industry or career. With this being the case, I don't want to bind myself to anything too technical or particular. Instead, I'm looking for professional experience/internships in general. How vital is it to include...
4 answers
Active Feb 15


Edgewater, Colorado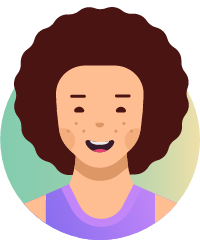 Tyler M.
Feb 26, 2017 562 views
My name is Tyler, I am in 12th grade at Pioneer Valley Regional School in Western Massachusetts. In my money managing class we are doing a unit to help widen our range of possible careers to pursue in college. As a result of my research and career quizzes, a potential career that came up for me...
#sales #business-management #sales-management #personal-development
10 answers
Active May 03


Northfield, Minnesota Madison B.
Jan 16, 2018 615 views
I'm a college student dedicated to academics and building a career, but I love sports. Would joining a club sport be worth my time, or should I get involved in a pre-professional group instead? I'm not sure that I would have time for both. #sports...
7 answers
Active May 03


Columbia, South Carolina dalton W.
Apr 03, 2018 176 views Benjamin C.
May 05, 2018 188 views
I am active in community service, extracurricular and leadership activities, as well as clubs, sports, and band. Are there any other things I could do to improve my visibility when applying for college? #college-admissions #university-applications...
Ocean Springs, Mississippi Tee A.
Jun 06, 2018 317 views
I worked at a job for about a few months and I was sexually assaulted on the job by a customer. I worked a couple of jobs before, and it did not take me long to find a job after that incident. My question is should I add that job to my resume or omit the job as I have been doing? I'm wondering...