Sangameshwar Adaka
Tags on answered questions
Active Locations I love traveling a lot But I'd still like know at least #trucks Karan
Jun 24, 2016 1266 views
My brother is 5 year old and he is very much fond of sports. It looks like he will make a good sports person. right now he hasn't shown any signs of liking any particular sport. But he is very agile and always in a play mood. What sport should he go for? #sports #football #basketball #athletics... Ravi
Jun 23, 2016 1565 views
Aspiring to become a cricketer in the future. Please guide #sports #athletic-training #athletics #sports-medicine #cricket #student-athletes I want to go into the criminal justice program and its a whole lot of work, will I be able to still play sports? Is it recommended ? #law #sports #management I stumbled upon http://www.livestockcity.com/ and now I'm considering the path less traveled....any tips? Is it a good idea? #agriculture #farming #livestock #organic-farming While in the states I was able to work out for free at my University's Gym. Unfortunately, there is no free gym where I am studying abroad. Should I dish out the money for a gym? Take up running? Pay for individual yoga classes? Thoughts?
#study-abroad #gym #health #college #travel #madrid #help Love to grow my own foods #farming #organic-farming Omar
Nov 08, 2019 614 views
#data scientist #it #technology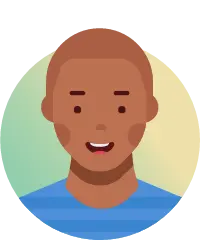 I am moving back to India ? How do I cope up with this new environment #moving #India #career k
May 22, 2016 1169 views
#mathematics #math #higher-education #college On a more specific note, should I include my role in an executive board for a student organization in the experiences section or in the volunteering section? #student #resume #job #career #college #linkedin
#job-search