Cynthia Goldberg
Badges
Following Tags
Active Topics
Active Locations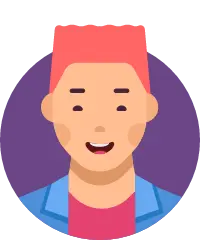 I'm a student of family and consumer science but would like to be in the field of midwifery or would like to know the job opportunities for consumer with the option food and clothing career science...
Accra, Greater Accra Region, Ghana I am 16 years old and I am going to Job Corps in Oahu. I want to get into the Landscaping field. I enjoy beautifying and maintaining the environment. job career landscaping... Just a quick disclaimer: I do not mean to offend anyone in this post!! I respect your freedom of religion!! So, I do not follow any organized religion. I do not believe in a God or creationism, and I am not spiritual. I guess I can be categorized as a "nihilist." With that being said, I...
college college-selection college-bound religion college-advice I'm really a cold and mysterious individual which means I tend to keep everything short and precise. This often results in people avoiding me which results in me not being able to express my ideas and views fully or even approach anyone. antisocial...
Manchester, England, United Kingdom I'm considering going into medicine, but I don't know what specialty is right for me. I would like a career where I can tackle important problems and make people's lives better. What do you guys think? Would this be the right specialty? I'm trying to figure out which one is right for me.... I am a student in Geoscience with great passion in Data Science, I self-learned many data science courses in Coursera and conducted several projects. My dream job is data analyst/scientist. I am not sure how to get the 1st job/intern/part-time in the data science. Any advices?? Thank you.... I am 16 years old, I am a hard worker. My goal in life is to become a surgeon and help people. I always keep good grades and I try my hardest to always show leadership skills. career medicine healthcare...