Cynthia Goldberg
Badges
Following Tags
Tags on answered questions
Active Locations Chan
Jul 17, 2020 265 views
I am a Cambodian American student studying Library Science in Fall 2020. Some of the challenges I am facing is the lack of diversity I seek in the program. As a minority of one of the underserved community in the U.S., I wonder if there are any resources or communities in the library field I... #healthcare #registered-nurses I'm a student of family and consumer science but would like to be in the field of midwifery or would like to know the job opportunities for consumer with the option food and clothing
#career #science #college
Accra, Greater Accra Region, Ghana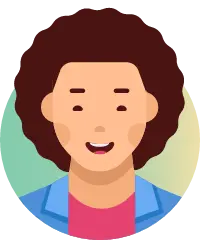 #linguistics #July20 #language #career #bayarea #volunteer #internship #neuroscience #neuroscientist #biology Trying to decide what type of nurse I want to be. Researching about both #nurse #nursing #healthcare #doctor #medicine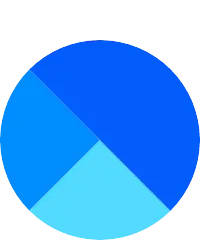 Adam
Apr 29, 2020 399 views
I am a high school student who as always been involved in FIRST Robotics. And I have taken practically every tech ed course, from engineering and STEM, to carpentry and machining. I am in trade school part-time for carpentry and construction. I have spent over 4 years teaching myself everything... #liberalartscollege #dietitian #nutritionist
I want to attend a 4-year liberal arts college and they typically include majors such as biology, biochemistry, and psychology. If I want to become a dietitian, would this be the right route to take? Jake
Apr 22, 2020 406 views
#college-major #job-search I am 16 years old, I am a hard worker. My goal in life is to become a surgeon and help people. I always keep good grades and I try my hardest to always show leadership skills. #career #medicine #healthcare #doctor I am a student in Geoscience with great passion in Data Science, I self-learned many data science courses in Coursera and conducted several projects. My dream job is data analyst/scientist. I am not sure how to get the 1st job/intern/part-time in the data science. Any advices?? Thank you.... Iqra
Apr 18, 2020 3389 views
Why didn't you do it and is it something you would recommend others do? #college-advice #college #highschool #highschool-advice #JULY20 I would like to know more information on the body painting portion of collision repair. what are the steps to paining and refinishing a automotive body? #collisionrepair #cars #automotive #autobody #collision #repair Shawn
Apr 17, 2020 245 views
I'm considering going into medicine, but I don't know what specialty is right for me. I would like a career where I can tackle important problems and make people's lives better. What do you guys think? Would this be the right specialty? I'm trying to figure out which one is right for me.... I am 16 years old and I am going to Job Corps in Oahu. I want to get into the Landscaping field. I enjoy beautifying and maintaining the environment. #job #career #landscaping #job-search