Tammy Romero
Following Tags
Tags on answered questions
Active Locations JAMES
May 18, 2016 785 views
I am asking this question because I want to know if staying is worth the money #graduate #doctorate-degree #undergraduate #college #student-housing Sean
Oct 27, 2020 352 views
#money-management #money #income Aniya
Oct 15, 2020 2087 views
I'm a senior, and by the time I graduate high school, I will have an AA degree. I'm thinking of a career in fintech, but I'm not sure. I do want to study finance, and I'm interested in technology. #major #college #high-school #career #finance #informationSystems #technology #doublemajor... Im in 9th grade and I am interested in finance careers but they seem like alot of hard work crunching numbers. #career #worth #finance #pay Sade
Apr 16, 2018 523 views
#environmental-scientist #future-careers
My goal right now is to become a environmental scientist and I wanted to know what I should do in college, other than study environmental science, to get me ready.
Greensboro, North Carolina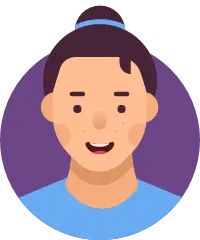 Sean
Oct 27, 2020 302 views
I'm a junior in high school and still determining what I want to go to college for but I have some ideas. #Real estate #College Im in 9th grade and In ohio #college #career #Finance #independent# #money #income #money-management Im trying to figure out how long i should be in college so when I go into real estate I can be the best #business #real-estate Sy
Jun 23, 2015 941 views
Hello, I'm in 10th grade I want to know more about business. #business Jesel
Mar 27, 2018 626 views
Why I am asking this because I am currently looking for a job and I feel unprepared whenever they would ask me " What is my strongest quality?" or "What is my weakness?". Also, because this year I have applied to some hospitals to volunteer during the summer and I have always been rejected and... Joey
Oct 04, 2019 760 views
I am a senior at Brennan High School Interested in going into the business field. #business #entrepreneur #business-management #marketing... paola
Nov 08, 2019 458 views
what do i have to study or know to become a cloud engineer. #software #cloud-engineer #art #engineer #engineering #job #artist