Kimberly Quinn
Badges
Tags on answered questions
Active Locations Dylan
May 19, 2020 466 views
I'm a college junior interested in sports journalism, how do I get my first opportunity to break out? #sports #journalism Polina
May 22, 2020 1346 views
Hello,
What is the recommended number of pages for a resume / CV? The general consensus​ seems to be saying two sides, however, #resume #job-application #job-search #job #career I have heard from many recruiters and people in general that only one side is preferred. What are your thoughts? Many volunteering roles require a Zoom or phone interview. What are some great tips and tricks to keep in mind while on the phone. What should we not mention in any phone interview. Adding a small script to say in order to introduce yourself would be great. Thank you! #interviews #career... #higher-education
#dream job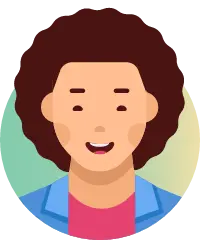 Swole
Nov 20, 2019 591 views
I am a junior in high school #college #college-advice #high-school #money #college-selection #BLM2 #major #college-major #college-advice
North Adams, Massachusetts #internship #career #internships #summer-jobs #intern #interning #jobs Ahmad
Apr 24, 2020 855 views
#studying-tips #school #higher-education what did u want to be when you grow up ??? #any #degree #educator #criminal-justice #college Emily
May 14, 2020 498 views
I am an eighth grader who is wondering about things that could help me get a job teaching. I am looking for some advice about teaching and some smart decisions that you made that helped you become an educator. #job #teaching #education Selin
May 20, 2020 740 views
Hi, I'm Selin, and I'm a 9th-grade student in high school. I know I have a lot of time, but I want to start looking for a field of study I'd like to pursue. I currently participate in varsity crew but have no interest in a particular field of study yet. If you're like me, how did you end up... Mia
Apr 14, 2020 1007 views
Just a quick disclaimer: I do not mean to offend anyone in this post!! I respect your freedom of religion!! So, I do not follow any organized religion. I do not believe in a God or creationism, and I am not spiritual. I guess I can be categorized as a "nihilist." With that being said, I... Nancy
Apr 21, 2020 34763 views
I do not know how to Answer my strengths and weakness?
I guess I really don't know it. Since it's the reason why I don't get a callback.
How can I find my strengths and weakness? where do I start?
#interviews #career #career-counseling #job #job-application Kaela
May 17, 2020 435 views
#collegestudent #noise # #career-choice #college #nuclearmedicinetechnology #comparisons #medical #university I am a 3rd year science student and am looking to find an internship as a research assistant #internship #research #career-path #career
Vancouver, British Columbia, Canada