Anand Khajanchi
Badges
Following Tags
Tags on answered questions
Active Locations I am asking this because one day I can change someone's life in a positive or negative way. No one can tell what I will do in the future. But I also would want to ask this question so I can change my wrongs into rights. My life goal is to change and impact someone's life in a positive way so... Leah
Jul 22, 2020 447 views As a self-taught web developer, I often wonder whether I am competent enough to apply for web developer jobs that typically require a degree in Computer Science & require 2+ years (or more) of relevant work experiences for junior web developer position. The requirement section in the job... As a self-taught web developer, at some point during my coding journey, I got distracted and switched to a different language just out of curiosity. (switch from JavaScript to Python). Three months later, I realized that Python or Data science isn't really my thing. (I definitely see the...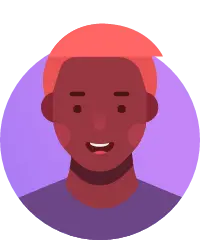 Jadyn
Feb 19, 2019 643 views
#happiness #hello #positivity #behappy #career Karen
Jan 23, 2018 696 views
There are family members who choose a career for a child, while there are others who trust their children to choose their own career as long as they are happy. But what happens when a child chooses a career and their family is not satisfied with the choice? And so they don't support or accept... Alpha
Aug 24, 2018 554 views
I'm a 20 year old junior in college with little to no work history but I think it's important to start looking for jobs
#college #success I want to learn, but do not know where to start.
#JULY20 #engineer #engineering #Co generation #mechanical-engineering #energy Management. Sean
Jun 30, 2018 597 views
My dad majored in economics and loved it, but ever since then, he hasn't found a job that he actually enjoyed.
I don't want to be in the same situation my dad was.
I want to enjoy my job and be excited to go each day.
#happiness #enjoyment #success My teachers often advise me that it is important to get to know your professors in university, and I was wondering how I can do this.
#professor #positivity