Lucie dC
Badges
Following Tags
Tags on answered questions
Active Locations Wei
Jun 14, 2021 366 views
Hi all,
I'm seeking books that will help me grow as a person and provide a different perspective to thinking about today's contentious issues.
#books #writing #careerdevelopment #careers #engineering #learning My career goal is to make sure that I am just happy where I am and I am in a stable position. #career Hashir
Nov 02, 2016 1099 views
I have a one-on-one interview at a medical school coming up. Does anyone have any helpful tips on what to prepare for and how to approach the interview.
For reference: I have a masters degree in biomedical sciences and a bachelors degree in mathematics. #medicine -school #interview Elsa
Jul 07, 2017 27331 views
Usually at the end of an interview, the hiring manager will give you the opportunity to ask some questions about the position or the company. Are there any questions that you can ask that will make you stand out to the employer as the main candidate? As well, as there any questions to avoid...
Mississauga, Ontario, Canada C
Jul 25, 2017 3998 views
College student seeking internship position. Well, no one is perfect, we all have weakness. During the interview, I found this question a bit tricky. I would like to know how you approach this kind of question. What does HR really want to know from this question? #interview #HR... gail
Feb 19, 2021 1620 views
Tarlac City, Central Luzon, Philippines Interview question; As a student, how should I answer this question ? Can I talk about a group project (academic related) ? or Should I talk about something from my volunteer/paid work? What are some typical answers to this question? What do interviewers really want to know?... Adam
Jan 17, 2018 924 views
I'd like to do well when it comes to interviewing for a future job. I'd like to know how I can perform my best and stand out in an interview. #interview Mireia
Jan 17, 2018 1309 views
Looking to develop a resume that is effective and stands out, but I'm a high school student without much experience or skills. Are there any things you can include that someone reviewing your resume would find useful to know? Does the fact that I volunteer as a teacher assistant or that I'm... Julie
Jan 19, 2018 2278 views
I've always had a hard time during interviews. I'm not sure what the right answers to the questions are or what to ask myself to show the employer I'm serious about the position.
#interview #interview-questions I've always wondered what is considered appropriate for an interview. I went with a short sleeve shirt to an interview, but I was then told that I had to wear a long sleeve.
#interview-preparation
#job-interview
#interview #interviews #interviewing #job-interview #interviewing-skills Don't know what people in a interview would find more like-able as for style.
#interview #formal #pants #clothes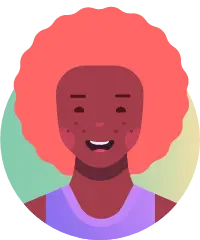 Mack
Apr 12, 2018 3553 views
I have an interview in a few days for my first job. Are there any helpful tips anyone can give me? #interview #firstjob