Afrad Mahamed

Badges
Following Tags
Tags on answered questions
Active Locations How do I create a professional resume? I am a freshman in highschool and I have no clue what I am doing. It's almost impossible to not worry about our next day, or next week, years from now. So how can we admire our lives in the now? whether good or bad, it's an experience that's uniquely designed for us, and shaping us into who we are. When will I find a job that seeks my attention?
How do I find I job I know I'll be happy with when I'm not interested in anything currently ?
What career best suits easy-going persuasive people? How can find a career for me when I can't even think of what I want to be?
Hendersonville, Tennessee I am unsure of what to pursue in college because there is so many options! I like a lot of different things and not sure what I would be best at. I am not sure when to start really focusing on something that I really would want to do. How can I find the right career for me before school ends. I like many things like sports, music, and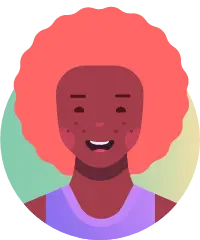 how long will the whole process take i want to know how to make such a big decision? What can I do to be more successful in whatever career I chose in the future ? How do I know what career is going to me the best fit for me. What should I be doing to figure out what I want to do. I am interested in business and law but I'm not sure if it's the right fit for me I would love to know your thoughts!
Elizabeth City, North Carolina I d k why im j always stressed
Greenwood Village, Colorado When stuck between two passions that have nothing related to each other how do you know what's the right one for you to choose -I'm in 10th grade, thinking about going into finance/business
-Would love to be around other people, but not having that as being the main part of my job
-Like not a financial assistant or a bank teller