Karachi, Sindh, Pakistan
CareerVillage is a community where students can get free personalized career advice from real-life professionals. Huraima R.
Jul 09 80 views
I am from that part of a world where girls are not allowed to join outdoor activity and I am also a muslim I didn't t like my society that much and their perspective I have like another perspective from my whole family and society . They say that you should do doctoring but I want to do singing... Jia P.
Aug 01, 2019 71 views
I have done my Olevels and now I have to choose my Alevel subjects but i am confuse what subjects should I take if I want to study interior designing later in university. #college... Muhammad A.
Aug 10, 2014 2946 views
I have done A'levels and expecting my result on Tuesday. In my city there isn't any University offering Aeronautical Engineering, neither Bachelor nor Masters. But I want to do Aeronautical Engineering so, I have thinking to do Bachelor in some field that can help me do Master in Aeronautics....
#master #engineering #electronics #bachelors #electrical #aeronautics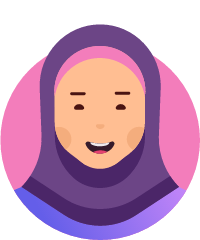 Eisha K.
Oct 25, 2019 67 views Kay G.
Apr 21, 2015 914 views
i am asking this question because i want to become a doctor but if in the future i cahnge my mind so is it possible to choose a different career even after completing your inter in pre medical science? #teacher #experience #doctorate... Shahmir A.
Aug 24, 2013 1140 views
i loved all games n its my dream to make my own games and character but i dont know that what course or diploma should i do to become successfull game design engineer. plz help me. and what qualification is required?...