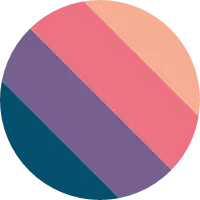 Mark Tschetter
Badges
Following Tags
Tags on answered questions
Active Locations DD
Jun 26, 2021 1186 views
I am a high school graduate looking a business analysis in a BBA as an option . I would love to know what the profession of a Business analyst with a BBA degree actually does . #business #management I'm interested in pursuing computer science as a degree in college but I was wondering what tech companies look in terms of soft skill, and maybe a bit of hard skills as well. What are some classes I should take in college? What skills should I work on or need? #computer-science #computer... I have encountered coding since middle school, and was interested in it ever since. However, I am currently taking AP Computer Science A right now in high school, and the class is somewhat a little challenging. That made me doubt if it is fit for me to major Computer Science because it will be... Edwin
Oct 08, 2021 259 views
I'm a High School student and I just want to know what the environment like for Computer software Engineer. #computer-software #software Myles
Oct 09, 2021 181 views
If I ever seriously get into computer science engineering, (which I hope I'll do) I'd like to know what to look out for. So, based on personal experiences, what are some of the biggest red flags to look out for with an employer, and what do they mean? Thanks so much for your time. #career... Kevin
Oct 18, 2021 203 views
If someone new doesn't know what to do for there career goal what should be the first thing to do? # #career-development Eva
Jan 13, 2018 651 views
#web-design #web-development #information-technology I'm curious as to how a genuine day in the life of a ML/AI engineer. I do have presumptions such as gathering data and cleaning data. However, it would be insightful to hear the most transparent experience of a ML/AI engineer from themselves. #engineering #engineer #AI #computer-science I am a junior in high school. I'm interested to learn more about what you can do with these two majors and how these two majors can benefit off of each other.
#college-major #major #computer-science #investment-management #finance #business #economics #computer-science #computer #information-technology #computer-science #computer-software Hope
Oct 14, 2021 172 views
I am very shy. #computer-science I am currently a junior in high school. This is around the time when I am doing more research on colleges and solidifying my list for visits in the coming months and applications in senior year. #GivingisCaring #college #university #studentdebt Nyla
Nov 18, 2020 2028 views
I am a senior in high school and I am interested in the technology field. I have been thinking about getting a degree in computer science and I just want to see what I might be getting into.
#givingiscaring. #schooling I have always been about savings, but it seems harder now that I have more things to pay out-of-pocket.
#money