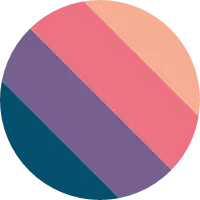 Jad Daouk
Following Tags
Tags on answered questions
Active Locations Joana
Jan 16, 2018 698 views
#stressed #life-balance I'm in my second semester of Junior high and I've been stressed since day one. I work throughout the whole weekend to help my mom around the house, but I barely have enough time to study only weekdays. I barely even have enough time for myself. How can I deal with the... Royal
Oct 13, 2018 608 views
Im too busy with everything going on for college? what to do.
#stressed Hadi
Feb 22, 2017 843 views
I'm asking as a college student, and sometimes I feel tired of studying. #school #stress
Vancouver, British Columbia, Canada Mia
Apr 15, 2018 343 views
During school in the winter time, I have incredible amounts of stress because I play basketball. I don't want this to continue. How do I lower my stress? #stressedout #medicine #medical #doctor #doctors #high-school #sat #advice #medical-field I like being on time, being flexible, patient, and a hard worker, and communicating with co-workers and supervisors. #jobs #time-management #motivation #work I know college has lots of stresses, and would love to be able to minimize the stress I have during college so I can focus on my studies. #stress I know that these majors can be very stressful. I just wanted to know a few ways to relieve stress. #obgyn I get very stressed out especially during exam time. I still haven't found a way to relieve some of that stress. What are some ways that you do?
#stress I am beginning to burn out and get stressed. #anxiety Sarah
May 13, 2018 1669 views
Stress is my personal leading cause for weight gain. Whether it be from work, school, or just being an adult. Any ideas for healthy (not costly or very time consuming) to battle stress. #stress ##adulting #weight-management Ayen
Aug 22, 2018 698 views
#time-management #stress #therapists #counseling-psychology At least from my experience, most people can get caught up in the hustle and bustle of everyday life. Especially as one gets towards the end of high school, the list of things to do begins to pile up and sometimes I'm not really sure what to do when I actually have time to relax and... Note cards? Practice tests? Studying from the textbook? Are there any resources that you recommend I take a look at that provide great ways to study for certain subjects? #finals #study KAREN
Mar 21, 2020 1083 views
#studying-tips #study #studying #college