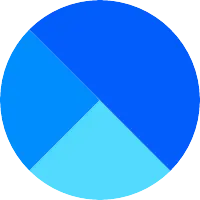 Natalie Pinto
Badges
Following Tags
Tags on answered questions
Active Locations Taryn
Nov 19, 2020 1017 views
I'm very interested in what a day in the life of a baker normally is, I do know bakers wake up early and can make similar foods everyday but I am wondering stuff like how they do they get their equipment cleaned or how they use the big ovens for bread. Any more info on a bay in the life of a... Office Hours #2: SDSU College Student Panel This question was posed by a question during one of our most recent "CareerVillage Office Hours" sessions. During Office Hours sessions, we invite students to pose questions related to a specific topic. In this case, the topic was college life. If... Alden
May 25, 2016 931 views
I plan to be engaged in internships when I am at college. #engineering #science #technology #research #experience #work #intern #medical-laboratory I want to be in the film industry, I need to know what steps I need to take especially in college, to get in the industry. The types of programs and what degree I should be aiming for is what I also need help with. #student #college I have been trying to find a major/career that suits me for a while, but nothing seems to stick because I have so many interests. I recently graduated from Clayton State University with my Associate of Arts in Integrative Studies and I will be graduating from high school in May. I plan to... 1.What ​​experiences ​​or ​​jobs ​​do ​​I​​ need ​​to​​ have​​ in​​ high​​ school ​​to​​ get ​​a ​​job​​ in​​ astronomy when ​​I​​ go​​ to​​ college?
2.What starter jobs are recommended to get into, for setting up a resume for astronomy #career Grace
Dec 10, 2020 683 views
Context: I am a senior in college tracking towards a full-time offer from a well-established investment firm after graduation. While I am excited, grateful, and feel relatively prepared (business major for the past four years and have interned in finance) lately I've been feeling the pressure...
Charlottesville, Virginia #career #business-management Abby
Dec 01, 2020 491 views
Asking on behalf of a friend who is experiencing mental health challenges <3
#motivation #mental-health #college #homework #schoolwork #student-life I would like to better my vocabulary and how I write my sentences. #help Lance
Nov 29, 2020 335 views I have autism and wanted to to be a Vet or a nurse, but I thought about it and realized they might not be the best things to work with. I enjoy working with animal, not people. I like making art or designing things. I also enjoy writing. If ya'll have any suggestions that would be great. #media #art Should I specialize in something other than education? #teacher #colleges #school