Keith Massie
Badges
Following Tags
Tags on answered questions
Active Locations Emma
Nov 10, 2022 161 views
I mean I know studies are important and I intent to excel in everything I do there, but how do I become more than just a student at college?
Rock Hill, South Carolina What is the fine line of a successful life how do you know? Hello,
When applying to PhD's what do you think looks more attractive for admissions, a Master's without a thesis while working in a research lab or a Master's with a thesis? I have a low undergrad GPA and am trying to make up for it with a Master's before a biology PhD. #college #biology #gpa #phd Miryalaguda, Telangana, India I am a pianist in high school who is interested in becoming a doctor and I would like to know if this is true. #doctor #music #medicine #college Jada
Apr 14, 2021 397 views
I'm a junior, and I want to get a job in the animation industry. I recently moved from San Francisco to the Mississippi, and I'm struggling to find a school that would have a major that lines up with my career paths.
#career-paths #college #careers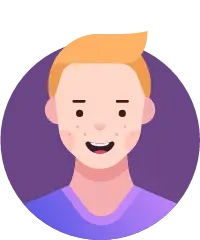 I'm a star football player at wendell phillips and I want to, even if I get injured I can still have something to fall back on and it's something to do with my liking. #college #major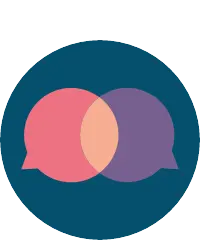 Angel
Apr 14, 2021 274 views
I would want to know how I can meet the right people in order to improve my chances of having a successful life? #life-coach #life
California City, California Ethan
Jan 21, 2021 272 views
Finding the right college for me is proving to be difficult. I was always thinking about going to Penn State, but now other people's advice are steering me away from going there. It also doesn't help that I am still unsure about my major. To provide you with my preferred qualities for a... Ethan
Jan 21, 2021 433 views
I have some options right now for my major in college. They are engineering, culinary, art, and music. I know all of them except engineering are more looked at as minors, unless you go to an art school or cooking school. I also enjoy the others more than the idea of engineering. I know its nice... I am currently a senior and plan on going to Pennsylvania for College. I don't really know what to expect when I get there. I don't have any older siblings who know what it's like and times have changed since my mom went to school. I just want a little help and guidance on how to make the... I'm a senior high school student and right now, I am taking up STEM. I want to have now a specific career choice as I'll go to college but right now I am still in hesitation of my choices. Assessing myself, I realized that I am really good at writing, science, and planning things out. Aside...
Legazpi City, Bicol, Philippines Im a junior in high school and im looking into becoming an air traffic controller when I graduate college. I have an aunt that works as one in Oberlin OH and ive asked her questions but I dont see her as much so I thought it would be good to ask her. I play sports so I have the working with... Ron
Jan 16, 2018 682 views
It is just a curious question to ask about selecting colleges and tuition.
#college-advice #college-tuition #college #financial-aid