Roger Johnston
Badges
Following Tags
Tags on answered questions
Active Locations i want to be an private investigator or some thing that has to do with law but i do not know which colleges are good. Does it have something to do with their size, history, purpose, etc., or are they just synonyms? How do you deal with burn-out? Specifically creative burnout. I feel like I'm running out of ideas for my story. do you just need a high school diploma and ged or do you have to go to college for years? I am a middle school student who wants to know if thinking about your career when your young is good or if you should wait to worry about careers and jobs until later in life. #career #future #career-path #life angel
Mar 19, 2021 686 views
I'm in 9th grade. I'm asking this question to see if college is helpful
#college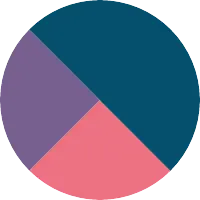 Alex
Nov 19, 2020 458 views
I am a current junior in college planning to graduate next year, and am looking for advice on how to begin the search for schools. #career-path #physics #graduateschool #gradschool #application #school #college #astronomy #junior Erik
Oct 22, 2016 627 views
I'm trying to go into chemical engineering (maybe even general chemistry) but I have only a basic idea of what class subjects I'm going to have to take in order to fully understand my field. If anyone can give me advise on what types of classes to take my freshman or sophomore year I would very...
Russell Springs, Kentucky I have an ap calculus class and it's giving me trouble i thought i loved math but this has me pulling my hair out! anyway how can i teach this is i cannot do it myself, or am i thinking too far ahead? should i give it time does it get easier should i just push through and hope for brighter... I have been in stem since 9th grade year and I'm wondering how are stem jobs different from regular jobs. Does stem jobs provide better benefits and a more creative way to be successful in a career than job that is not stem? #stem #stemcareers
Hookerton, North Carolina How do you become a professor or scientist under an institution? Do they invite you to become one? Or do you apply? And if you do apply, exactly how? #science #physics #astronomy
Parañaque, Metro Manila, Philippines I'm looking to go into a career in engineering, and I've applied to UW, but am also applying to WSU as a backup. My GPA is well above 3.5, so I know that I can get into UW for sure (they have guaranteed admission for those with a GPA of 3.5 or greater). If I don't make it into engineering at... It's still taking me a while to figure out whether this will be the best career for me. I want to know eveything before I finish college. #mechanical-engineering #engineering I really struggle to stay focused during my study time even if it is in the library or in quiet spaces. I have tried listening to music but finding the right song is distracting. Any suggestions? #studytips Effective study method. #studytips