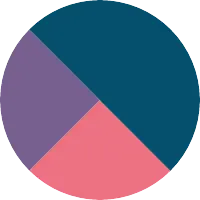 N T
Following Tags
Tags on answered questions
Active Locations Hi! I am a senior high school right now, and I will be going to college in this Fall. Please give me some advices. Thank you so much! #college I am very organised and love numbers. I have a passion for #economics and #maths. I hope to study it in #college. I am open to listening to everyone's ideas coz I believe in #teamwork. Office Hours #4: AMA (Ask Me Anything) with Mark Eagle This question was posed by a question during one of our most recent "CareerVillage Office Hours" sessions. During Office Hours sessions, we invite students to pose questions related to a specific topic. In this case, the topic was... I'm so scared about my future, both educational-wise and financial-wise. Any advice on calming down? #anxiety #college #future aanya
Apr 17, 2021 417 views Edwin
Apr 13, 2021 454 views
I don't know which college I want to go to. I am a junior in high school and don't have any college I really want or need to go to.
#high-school #college Chris
Apr 12, 2021 409 views
I'm passionate about computers, hoping to build one of my own as well as using it to its #career-counseling #career-path best potential, like using it for editing and recording. #career I cant seem to think of a area I would enjoy working in. I tried to base it on liked/disliked subjects but still no luck #business #jobs #career Jack
Apr 17, 2021 399 views
I'm a Junior and have recently been thinking about what I want to major in, which university is the best fit for me, and what career is suitable for me. Over the past few months during the pandemic, I've thought over wanting to get into Computer Science, and studying abroad in Japan seemed to... Amber
May 13, 2016 1163 views
I am asking this question because I have the constant thought of possibly being contained with a low-paying job and clinging to the finances of my parents for the rest of my life, which I desperately want to avoid, as does every soon-to-be adult. Some family members say that they are not happy... I am currently a senior in high school and often ponder about what career is right for me? How was this experience for you? #career #job #career-choice #career-development #careers Neiko
Apr 15, 2021 371 views
I was wondering if there is a certain age where we must find a career job. Can you be around 35-40 when you choose to pursue a certain career? #jobs #career #career-choice Nino
Apr 15, 2021 349 views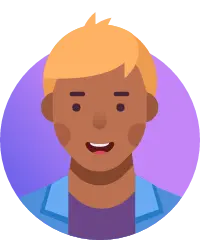 Denny
Jun 22, 2016 1278 views
I want to be ready for the manager. #manager #ceo #manage Leion
Sep 24, 2016 3823 views
What do Project Managers do? #professional #management #graduate #japan #manager #project #institute #agile