Pradeep Kumar
Badges
Tags on answered questions
Active Locations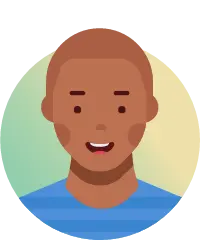 kyle
May 24, 2016 2095 views
I want to think of a solution for it. #engineering #engineer #data-engineer #game-engines #protein-engineering #unreal-engine I wish to get an accounting degree but I plan on getting another degree tooo start my own business, but I want a job doing payroll for companies or restaurants in meantime while obtaining my degree hopefully. I am looking for ideas to possibly make myself stand out and more likely to get... I haven't really heard about various types of tech careers that are available. #expertise Im planning to become an xray tech. Nada
Dec 07, 2016 809 views
I am looking into becoming a doctor, more specifically an OB/GYN and I want to know where I can further my experience. #doctor #clinical Thinking whether or not to develop my own private practice or be affiliated with an accredited hospital. #medicine #ob-gyn My high school has recently started up a computer science program, and I'm thinking of taking a few classes. What kind of stuff do you do as a computer engineer? Should I get into it even if I'm not very technologically adept? #computer-science #computer-software #engineering Alisha
May 17, 2016 2200 views
I'm torn between choosing just Computer Science, or Computer Engineering, Software Engineering, Information Systems, Cyber-security, Computer Forensics...I know I want to be a tech major...but which one?? Jackie
Jan 30, 2017 1338 views
Studying abroad does not fit into my college plan of study. However, I am considering volunteering abroad. Yet, most of the experiences seem very costly. #college #internships #volunteering #international #study-abroad Nada
Dec 10, 2016 922 views
I want to be prepared for when I begin applying for scholarships and such as I am in high school now. #scholarships #college-essay Steven
Oct 20, 2016 1668 views
I'm considering a career in civil engineering, but I have no light on exactly what they do in a building project. #engineering #civil-engineering Reese
Oct 23, 2016 3421 views
I have learned the basics Java and Visual Basic in school. Should I try to master one language or add more to my repertoire? I have been contemplating learning C# and Python. #computer-software #programming
Knightdale, North Carolina I am a sophomore in high school and am planning on going into the medical field. I am hoping on finding scholarships so that I can get help for college. #medicine #anesthesiology
Shingle Springs, California I am getting ready to go to college and I am bamboozled by the numerous sub-fields in this career path. I want to be able to work with cars in my future, so which pathway would be best for me in order to prepare myself for the automobile industry. #engineering #cars #pathway I am interested in nuclear medicine, radiology, sonography, and ultrasound technology but am concerned about the risk of doing this as a career. #ultrasound #radiology-students #radiology-tech #medical-laboratory #nuclear-science