Career Questions tagged Ultrasound 1 answer
Active Jun 18

Oakland, California 1 answer
Active Jul 11, 2018

Fleetwood, Pennsylvania 2 answers
Active Mar 25, 2018


Penfield, New York 1 answer
Active Oct 26, 2017

Fleetwood, Pennsylvania 1 answer
Active Nov 29, 2017

Middleburg, Virginia 1 answer
Active Jun 20, 2018

Middleburg, Virginia I want to major in Sonography, which is a degree that can be earned in 2 years. Would it be better to study my major at a community college where I can save money, or study at a university. #sonography #ultrasound #medicine...
2 answers
Active Feb 19, 2018


Texas, Texas 1 answer
Active Nov 15, 2018

Texas, Texas 2 answers
Active Jul 21, 2017


Carlsbad, California I know where I'm going to college and I know I will have some of the best resources for learning ultrasound, but I'm worried about finding a job after, mainly because I stress about interviews. #college #job #interviews #help...
1 answer
Active Sep 28, 2017

Penfield, New York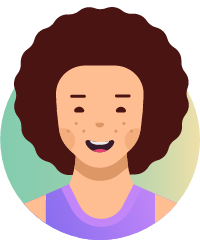 1 answer
Active Jul 21, 2017

Grayson, Georgia Chrestina A.
May 14, 2016
I´m interesting in being an ultrasound tech in the future. #doctor...
5 answers
Active Jul 21, 2017


El Cajon, California I am a sophmore in high school wanting to map out what I want my future to be and how successful i will be doing so. I want to limit my future career plans to my top 5 so I have a smaller choices to chose from my senior year. #college #medicine #medical #ultrasound...
4 answers
Active Feb 27, 2018


Marysville, Washington I would like to know this because it gives me an opportunity to know how I will be able to manage a house or a bills within ageing. #ultrasound...
1 answer
Active Jul 21, 2017

New York, New York I am currently a senior in high school and will be graduating very soon. I am very undecided about what major or even what career I want ti do. However, I was looking into Radiologist and MRI Technologists as one of my possible majors. #technology #tech #radiology #ultrasound #technician...
2 answers
Active Nov 08, 2018


Bridgeport, Connecticut
3.5+ million learners use CareerVillage to get career advice.
About us