Lisa Milani
Badges
Following Tags
Active Topics Maxwell G.
Apr 28, 2016 712 views
I am preparing for interviews for internships so I thought I'd ask what common (or not so common) mistakes young people make when interviewing at your company so that I can avoid making those mistakes when I start interviewing at companies I want to work for! Thank you! #human-resources...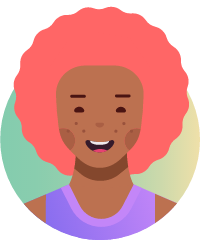 Brooke S.
May 13, 2016 621 views
I am considering majoring in Business Administration with a focus in Human Resources. I've looked at lists of top business programs, but I'm looking for advice as to what I should be looking for within certain programs. For example, should I look for something with rigorous course material, or... Austin C.
May 14, 2016 519 views
Do I even have to figure it out or can I just walk into college not knowing my major. Will I miss out on any scholarship opportunities this way. #college #college-major... Sofia T.
May 27, 2016 392 views
This question is important to myself because I am recently beginning to search for colleges and scholarships and I need advice on how to maneuver through the next couple of years.... Allie N.
May 28, 2016 719 views Loren S.
May 28, 2016 610 views
For the past few years, I've told family, friends, and members of the community that I am interested in medicine. I spent all of eleventh grade consuming chemistry and biology classes; I've had family members approach me and say that I simply fated to become a the cancer- and... Albert P.
Dec 01, 2016 723 views
I am a sophomore in college, and the classes I have been taking have been pretty tough. I'm always studying to try to stay ahead of the curve, and the professors usually give harder tests that warrant lower averages. In the field that I am interested in (Computer Science), I have doing well,...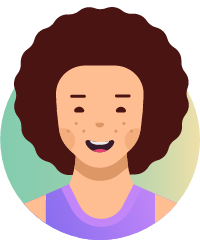 Hannah O.
Dec 06, 2016 618 views
As a student trying to save money on college fees while still maintaining a great GPA for my resume, I want to know whether or not I should be taking 14 or 18 credit hours per semester. I am in the Public Health Sciences Field. I want to make the most of my college experience. #college #health... Zachary Y.
Jan 12, 2017 551 views Mounia M.
Apr 01, 2017 728 views
I had an informational interview with an organization about their upcoming AmeriCorps position, which starts in August. I am currently unemployed and have been advised by family and peers to inquire about other organizations I can work at in the interim. Is it acceptable to ask? And if so how...
#hiring #americorps #interviews #financial-planning #jobs #job-application Anthony P.
Jan 16, 2018 397 views
I don't know if my kids are going to be able to have the fun times when I was smaller. I want them to get away from technology because like Bill Gates said, " Social Media makes you stupid". I want to know how I will be able to have my kids to have the childhood I had when I was with my mom and...
12 votes
10 answers
Active May 02, 2019


Tolleson, Arizona Anthony P.
Jan 16, 2018 452 views
I'm asking this because I know making machines is our way of trying to make things run faster in in factories and even cashiers. You have a self automated machine to pro things for you instead of walking for it or making it because the machines are there to make it easier to make where a human...
15 votes
12 answers
Active Apr 29, 2019


Tolleson, Arizona Lilly M.
Jan 17, 2018 559 views Adalynn D.
Jan 17, 2018 306 views
Highschool has not been the best years of my life and I'm worried, even with its hype, College won't be as enjoyable as everyone makes it out to seem. I understand it's more work but I'm worried that's all it will be. #education #highschool... Naomi A.
Jan 19, 2018 454 views
I am wondering if technology will soon replace people in the job market. Will jobs become more scarce in particular job...