Misty Miller
Badges
Following Tags
Active Topics
Active Locations 2 answers
Active Jun 19, 2018


Redwood City, California I've heard that getting tattoos prevent you from donating blood, so I was just curious to whether or not doctors are expected to donate blood. Or if doctors are even aloud to get tattoos because of the professional work place? #doctor #health #experience...
2 answers
Active Jun 08, 2018


Boston, Massachusetts 5 answers
Active May 09


Providence, Rhode Island I am starting college in the fall for pre-radiation therapy. Getting into a radiation therapy program is very difficult as they only take 7 student. So, I know that they are not graduating many therapists per year. Also, there are only 2 universities in my state that even offer the program....
#oncology #therapy #medicine #healthcare #radiation #cancer #cancer-research
1 answer
Active May 05, 2018

Providence, Rhode Island I personally love tattoos. I do not have one, however thinking of getting a meaningful one soon. YET I always hear from teachers and adults how having "ink" ruin or hinder my chance of having a good career. Even with these warnings I have seen many nurses and doctors with a tattoo. #doctor...
5 answers
Active Aug 20, 2018


Chicago Heights, Illinois I am very interested in visual art like painting, drawing, and photography. I am not sure I could get a good paying job though. #art #photography #arts #art-college...
3 answers
Active Jun 10, 2018


Bloomington, Indiana I'm a chemical engineering student in my senior year. I don't know many people who work in a profession such as engineering or business, but, is it common for those big corporations to ask you if you any tattoos? #college #engineering #career #engineer #interviews #hire...
7 answers
Active Aug 27


Long Beach, California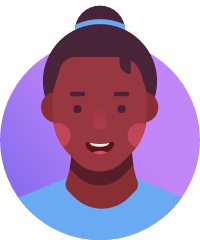 3 answers
Active May 09


Providence, Rhode Island 3 answers
Active Jun 10, 2018


Hyderabad, Telangana, India I am trying to decide what degree options would suit my interests best. #art...
7 answers
Active May 07, 2018


Litchfield Park, Arizona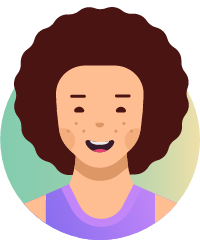 2 answers
Active Sep 11, 2018


Okinawa, Okinawa Prefecture, Japan I like to draw, and paint, and other crafty things. I looked at a couple of questions, and thought about working at a art gallery, but I'm not sure. I'm super confused on what I want to do in life, and need some help right away. I'm thinking along the lines of teaching, but also something that...
#classroom #career-choice #arts-and-crafts #organization #career-path
5 answers
Active Jun 10, 2018


Indiana, Indiana Hey my name is destiny and I like being myself. I know change is good, but I like my own hair and I don't want to cut it ! #modeling #model #fashion...
1 answer
Active May 07, 2018 Because i would like to be a policeman....
4 answers
Active May 30, 2018


Great Falls, Virginia because I love painting but i wouldn't say that i have a technique...
3 answers
Active Jul 06, 2018


Great Falls, Virginia