Lou Tamposi
Badges
Following Tags
Tags on answered questions
Active Locations Camryn
May 19, 2016 1132 views
I plan to do Teach For America in between undergraduate and graduate and I would like more information on the salary and requirements. #education #teach-for-america Juan
May 18, 2016 966 views
In the near future, I wish to become a health science entrepreneur. This career blends together the essentials of being a health science professional and entrepreneur; two completely different types of pathways. However, I have no friends or family members who have completed a similar career... Jakob
May 05, 2016 1121 views
I am into entrepreneurship and plan on running my own business #real-estate #investor

Jaleel
Sep 30, 2015 2045 views
This question was asked by a young lady from Plymouth Massachusetts who has an interest in pursuing a career in computer engineering. I would like to share this question with the CareerVillage community to offer a learning opportunity to all of our young men and women who have an interest in... I'm a sophomore and I participate in all kinds of extracurricular activities that exercises creativity. What colleges would fit me? #college #creative future english teacher #teacher #english #environment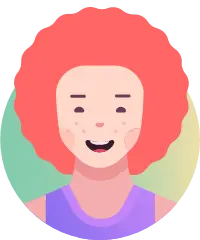 Rachel
Feb 25, 2015 15998 views
I am a sophomore in high school and would like to become a teacher, either elementary or high school. I want to have experience in both, and figure that if I do one for quite a while then I might want to try the other. I was just wondering what the process might be to do this? Joy
Feb 25, 2015 993 views
I'm a high school senior and i know i want to teach but not sure what. i want to know how how long after i'm out of school about how long will i get in a school in teach. #teaching #teacher Luc
Feb 01, 2015 1052 views
I'm Luc, a 17 year old junior looking to start a career in journalism after high school. Specifically I was hoping to get into Video Games. I am very enthusiastic about the gaming industry, and writing has always been my strongest attribute. Now is the time to start preparing for my future and... I'm a sophomore in high school and when i have questions about being a Real Estate Agent some say that being one is very difficult. I know there are pros and cons of every job but when i ask people about this one in particular they say things about how you need to be in a relationship where... Piper
Jan 30, 2015 2059 views
I'm interested in pursuing fun stuff outside of school that will enable me to find a career path : ) #journalism #communications #web-marketing #member-experience #internet-technology #user-research Hannah
Nov 26, 2014 1112 views
I am a high school junior at Boston Collegiate with a solid GPA and lots of extracurricular activities that I enjoy partaking in. I love tutoring kids of all ages, from homework help to studying for quizzes. That being said, I'd like to become a high school English teacher, but I am also... Mekhi
Dec 04, 2014 2989 views
I am asking this question because I have an interest in business/economics and wanted to know more about what was covered in a economics class. #money #money-management #bussiness #stock-market #macro-economics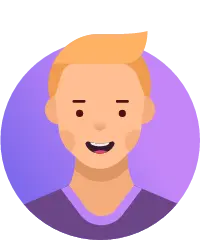 Tony
Nov 19, 2014 1862 views
I am in the process of finishing up my enlistment in the Air Force and am looking to jump into the area of investment banking and finance/fintech. I have always been fascinated by the two. Ideally: How much time should I alot to reach goal A, then goal B. I do not have a background in...
North Augusta, South Carolina Jade
Dec 18, 2014 1484 views
I am a senior in high school and I am genuinely interested in becoming a Kindergarten teacher. I am asking this question to individual people who are or have been teachers. I am just wondering if there are any stories that you could share about a moment when you felt successful, or felt like...
Wilmington, Massachusetts