Roberto Vergara
Badges
Following Tags
Active Topics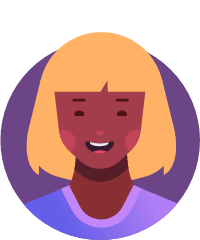 Hao L.
Jun 25, 2015 1315 views
I'm really want to compose a song on my own. But i don't know how to write songs and create Track. What should i do to get into It :< #music #singer #rapper #songwriting... divya S.
May 02, 2016 505 views Emily G.
May 05, 2016 408 views
I really want to work in a music studio but I live in a small town with little opportunity and I would very much appreciate if you could help me figure out what courses I need to take. Thank you so much! #music #music-recording #recording-production... safina F.
May 11, 2016 580 views Nohealani P.
May 12, 2016 845 views Nohealani P.
May 12, 2016 566 views Abril B.
May 12, 2016 579 views
I asked this question because i wanna get noticed by my own work and i want to make sure my songs help people and inspire them to do what they like doing the most. #music #singing #dancing... Charlotte S.
May 18, 2016 889 views
I am going to try to get into The Juilliard school and if I do happen to get in, I am wondering what I might expect at that level of playing. Not just from that school but also from other orchestras that play at that level. #music... Zakeya J.
May 19, 2016 714 views
I like playing my saxophone and would like to be a famous musician one day. But the problem is I don't know what to do or where to start to become a successful musician. I'm also looking for ways to better myself in my playing skills, mostly vibrato. This will help me a lot. #music #musician... Faythe J.
May 22, 2016 967 views
I am a senior(about to graduate 6/10/16) I am a musician, I play a variety of instruments and I plan on attending University of North Carolina school of arts. To be honest I'm doing this for the scholarship money but I would like to see what the actual definition of this term is because I have... Abi R.
May 22, 2016 591 views Daniel H.
May 26, 2016 518 views Tyrel R.
Aug 12, 2016 573 views
Keeping in touch with celebrities in the entertainment industry is one of my favorite pass times. My reason for answering this question is because it seems as though many new artists have their two years or so of fame but it suddenly starts to die out and they lose thousands of fans. I would...
#strategy #business-development #music #innovation #leadership Elena L.
Feb 08, 2017 378 views
Hi I was wondering if a job as a DJ ever gets too wild and if you can get in trouble for playing music too loud or something like that. #music... Erik W.
Feb 15, 2017 409 views
Is it fairly easy to play a drum kit #music...