David DiGiammarino
Badges
Following Tags
Tags on answered questions
Active Locations Sade
Jan 18, 2018 801 views
I do not want to get out of college and work for someone but I do not want to start a simple day to day business that does not do anything for the good. I want to start something that employs those that need jobs, those that are struggling to get back on there feet not to bring these people... I am a second year accounting student that have attended many career fairs, networking events, and clubs to start building the all-important connections. However, I feel I have not made much progress each time I go to a different event. My questions are generic despite how hard I try to come up... So but I dont know where it whould be better.In a big city like Vienna (BFI FH WIEN) or small city i would say very small Steyr.(FH Steyr)So what do you thing?thank you for your time or and yes what do you think about my profession? #education-management I'm a senior in high school, and I really want an internship. Where can I find internships? #internships Nimit
Jan 05, 2018 888 views
I am a sophomore majoring in Accounting/Finance, and I have previously studied Accounting in my high-school but with IFRS. I was awarded 2 national awards under Accounting by Cambridge International Examinations (CIE) board when I gave their examinations. GAAP is similar, and I do have a bit of... Ethan
Jan 06, 2018 700 views
I'm majoring in Finance and looking for career options after I graduate.
#Finance Ethan
Jan 06, 2018 767 views
I transferred into my current university halfway through my freshman year. I'm a junior now and I still struggle to find clubs and activities on campus that I can get involved in; any tips for a shy guy trying to get involved on campus?
#college #introvert #extracurriculars siva
Jan 07, 2018 716 views
I am Siva from India. I have pg in the master of social work, please guide me how to get a job.
#social-work #career #job-search
Tirupati, Andhra Pradesh, India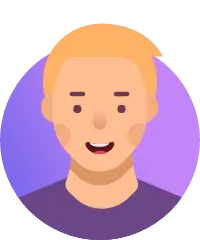 I'm asking because I'm interested in learning more about that workforce #hospitality #tourism #travel #career Grace
Jan 03, 2018 498 views
I have grown up around horses dogs and cats and always wanted to learn how to train animals that I love most. #animals Esther
Nov 28, 2016 1868 views
From the start of college, I have joined many clubs and organizations to get involved. However, lately I've been stressing out because every time I desire to join a committee or become a board member, I never quite succeed. Will not obtaining leadership positions hinder my potential to... Tyler
Jul 11, 2015 2877 views
I'm moving in with my dad because my mom and her boyfriend don't have any room for me. The school where my dad lives is terrible. It's in the bottom 20 schools based on academics in my state. I'm not a rich person who was sent to a prep school. My mom is a nurse and my dad is a janitor. I told... Dasan
Dec 03, 2014 1385 views
I want to make money like everyone else does but I want to know what a daily like is like #business #company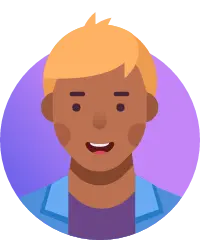 Norma
Mar 04, 2014 1744 views
Did you already know what career you wanted to pursue at an early point in your life, or it take time? How long did it take? How did you know you wanted the career you currently have an how did you come across knowing? #career #career-paths #life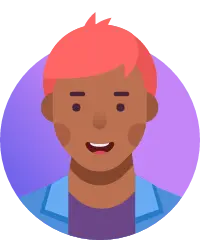 I am a high school senior and I am starting my career search early so that I have an idea of how to plan my years in college. I would like to know what path should I take in college in order to become an admissions officer? #administration