Dennis Taylor
Badges
Following Tags
Tags on answered questions
Active Locations I'm 18 years old, I am interested in mechatronics engineering
I like computers.
I am a junior.
Rock Hill, South Carolina I've already taken classes like AP Physics and Calculus but what other classes are important and what do schools look at the most?
Rock Hill, South Carolina Like is there main classes for it like geometry or something like that what will it take to become a mechanic ? what skills do I need? and what will I benefit from working under a compony? I am currently in high school and I have always been an honors student but, I never study. The only time that I have actually studied was in elementary school and the beginning of my freshman year. And the times that I do ´study´, is ten minutes before my exam... Due to this, I am worried that... I'm in job corps in El Paso TX getting my ged where could I find jobs after i get it.
#DieselMechanics #Engineering #Career #Job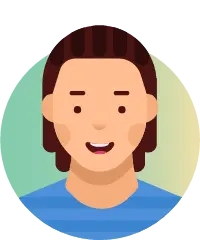 How many years of college? Lera
Nov 29, 2021 403 views
#engineering #mechanical-engineering #engineer #mechanical-engineer #mechanical What is the course work in mechanical engineering school? How is it different from other engineering programs? #engineering #mechanical-engineering #engineer #mechanical #mechanical-engineer Im a student at job corps trying to have a better life. #job #job-search #diesel #mechanic #mechanics #mechanical-engineering #engineering #engineer Ellie
Jan 18, 2020 716 views
I suck at math but all I can imagine myself doing is being an engineer. I want to do enviornmental (which is like civil) #engineering engineering Sam
Apr 05, 2021 417 views Chris
Mar 15, 2021 285 views Brady
Nov 05, 2020 288 views
In school, I am most interested in Math, Science, and Language Arts. Some of my hobbies include, sports, playing guitar, hunting, fishing, and playing video games. A topic that I am passionate about is that of Aviation, and Aeronautical Engineering. I have an idea of what I want to do ( USAF... Ryan
Oct 21, 2020 240 views
My grandpa used to be a air traffic controller and from what ive heard about it, it seems like it is a job that might be fit for me. #aviation