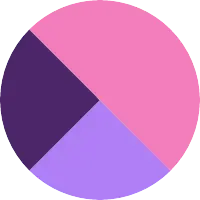 Kei Mercado

Badges
Tags on answered questions Mireia
Jan 17, 2018 1723 views
I'm a high school senior who still is not sure of what major/career to pursue and would really appreciate guidance and personal experience about when and how you decided on your path. #career #career-counseling #career-development #job #careers #changing-careers #expert #advice #career-paths... Iqra
Apr 18, 2020 2968 views
Why didn't you do it and is it something you would recommend others do? #college-advice #college #highschool #highschool-advice #JULY20 Paola
Apr 22, 2020 233 views
I'm a very hard worker and like to set goals for myself. Helping people is something I do best. #doctor #medical #medicine #healthcare #premed
Santa Clarita, California Nancy
Apr 21, 2020 451 views
I tried researching for scholarships, but I can not really trust any of them. I have so many time since I was in high school, now I'm a college student and I still haven't gotten any scholarships. My weakness when it comes to applying for scholarships is the essay part. I want to find a... medicine doctor #medicine #doctor #healthcare #medical #premed sahil
Apr 22, 2020 295 views
I'm a social person and am not scared of hard work. I'm good at science and math (for math I'm good if I practice), but I'm not perfect with time management. #medicine #marketing #career Nancy
Apr 21, 2020 30662 views
I do not know how to Answer my strengths and weakness?
I guess I really don't know it. Since it's the reason why I don't get a callback.
How can I find my strengths and weakness? where do I start?
#interviews #career #career-counseling #job #job-application