Ann Newman
Following Tags
Tags on answered questions
Active Locations Thank you for your answers Is the time and effort worth the business at the end of the day?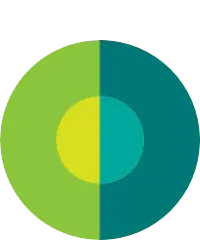 I am interested in many different things, but I can't see myself fully committing to a career, I have always loved forensics but I want a job that will make decent money. As a highschool / college student what can I do for work to start gaining experince in sales? Is there anything that is more valuable to spend my time on? im 15 in the 9th grade and i've wanted to be an entrepreneur but don't wanna jump into something that i don't know the pros and cons about.

Rock Hill, South Carolina Tess
Nov 08, 2022 307 views
As an AP United States History and AP United States Government and Politics student, my interest in American government has grown substantially. How can a rising college student get involved with American government and policy? kevin
Nov 08, 2021 246 views
I am a highschool student living in San Francisco trying to learn more about entrepreneurship. #entrepreneur #design #entrepreneur #investment-banking #graphic-design #interior-design Hope
Nov 03, 2021 232 views
I Am Not Sure What Business I should be in #entrepreneur A teacher in my class the other day mentioned that enthusiasm and positivity are extremely valuable in increasing life span as well as good mood. I have been attempting to remain more and more positive during my college application process and last year of high school. I personally feel that... Aria
Apr 27, 2020 871 views
Hi! I'm hoping to attend university in a few years and the financial burden of it all has been worrying me. I'm a high school student, and the only source of income in my family comes from my dad. I've spoken with my parents about plans for college and it seems that they expect me to at least...