Gustavo Braga
Following Tags
Tags on answered questions
Active Locations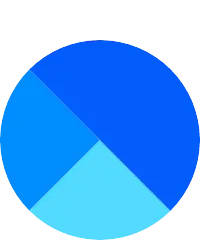 Lola
Jun 11, 2021 257 views
I am artistic and empathetic. I enjoy acting and science. #art #chemistry
Edmonton, Alberta, Canada I'm curious because it's for an assignment I'm working on. #bio-chemist #chemistry #bio-chemistry #science salma
Aug 28, 2020 444 views
#chemistry #biology #medicine
Amman, Amman Governorate, Jordan Kurt
Jul 29, 2020 411 views
I'm a rising senior researching ways to get involved around campus. One thing that I notice is that it is frequent for undergrads to assist in research with their professors, or to conduct their own. I was wondering how do students manage to balance their academic and social life while doing... When I was a sophomore I took chemistry and I actually really liked it. Now going into my last year of high school I'm taking AP Chemistry and I hope it gives me an idea if Chemistry is the right fit for me. Learning about what chemistry is made me wonder so much about how so many things we... #medicine #difficulty #medical #doctor I want to understand the importance of learning new guidelines. #research #medical Megan
Jun 24, 2020 486 views
I have heard that it is difficult to find a well-paying job in these fields and I am contemplating taking on a major similar to this in college. #biology #chemistry #molecular-biology #biochemistry #bio-chemistry Undergrad neuroscience major pursuing a career in research. #research #major #biology #chemistry I'm a neuroscience and psychology student trying to get into research. My plans for this summer (interships/jobs) were postponed or cancelled. An #research #psychology #biology y advice on some alternate ways I can build my research experience during the summer? Harry
May 13, 2020 383 views
I would love to know, be introduced, or be given with any tips towards getting into a lab internship as a high school student specifically inside the pediatrics, behavior science, or Autism related lab research.
#internship #student #highschool #science #research
Goyang-si, Gyeonggi-do, South Korea Jane
May 16, 2020 831 views
Hi! I'm currently a high school student trying to figure out what to major in for college. I enjoy solving problems and learning math/science, but I've never really been the type of person to take things apart and put them together just for the sake of it. Could I still consider being an...