Germany I am a student from Germany and i won't have semester break before August. I would love to spend my free time from August- mid October studying more and doing some summer schools or other programs in the are of international relations/politics/diplomacy/.. However all the programs in Europe...
Tübingen, Baden-Württemberg, Germany I am currently graduating in Korean Studies, but i want to do a MA in International Relations/Politics. My goal for the future is to get into the EU or the UN, both of which require a very good degree from a god university. Other than Harvard and LSE (just wayyyy too expensive) what are good...
Tübingen, Baden-Württemberg, Germany In my university I can't seem to find many people that have the same burining desire or goals like me. I have big goals for my future, i want to work in the international field in organizations like the UN, but right now I feel a bit stuck and don't seem to find people or mentors that elevate...
Tübingen, Baden-Württemberg, Germany You need so many things from school to become one.
Ramstein-Miesenbach, Rhineland-Palatinate, Germany Max
Feb 21, 2021 2042 views
I'm in grade 8 and would like to know if there's any way I can start preparing already, and what I should be focusing on. Also, is it possible to switch the airline your working for? (I live in germany but am a british citizen and would like to work for ba). Any tips would be appreciated!!... Mei
Oct 19, 2020 690 views
So I am almost finished with my second degree which is a Computer sciences and Software engineering and before I finished a BBA. I have some work experiences as a backend developer but miss the personal contact with people and was thinking to go into project management/consulting. However I am...
Düsseldorf, North Rhine-Westphalia, Germany I'm a free thinker, i dislike logic and i love freedom.
# interior designer #arts #career I've always thought of becoming a strategy consultant, though I fear the opportunity has passed. Lately, I have come to know of product management and took on a course with Udacity and loved it. However, I am really not sure how to get into it from where I am at as there do not seem to be entry...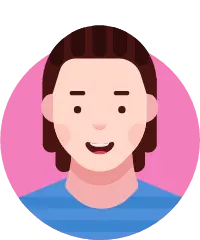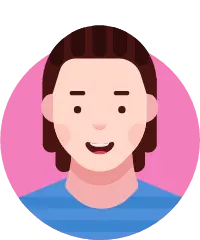 Most recruiters feel that fresh graduates lack necessary skills for the job. So what is your opinion about this?
#entry-level #business #job #job-opportunities #JULY20
Frankfurt, Hesse, Germany In this sensitive time, many people had lost their jobs. So people are seeking new ways to provide for themselves. Getting a job is not easy when you are a fresh graduate. So what is the chance of getting a job during Covid-19 after graduation? #Job #jobs #job-search-strategies #job...
Frankfurt, Hesse, Germany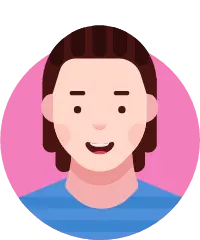 Lewis& Clark College, Incoming junior, 3,92 GPA, Psychology & International Affairs, Looking to bridge the gap between institutional aid and remaining tuition ($5000 a year) #scholarship #financial-aid #college Ian
Apr 05, 2019 540 views
I'm a 27 year old second year undergraduate student. With no related work experience, how's it possible for me to get a #job or #internship in data science, machine learning or related fields (currently in Berlin)? Idris
Mar 20, 2019 656 views
Hey there, Please advise, which carrier path in your opinion, normally leads to the IT Product Manager role? And what is the further carrier path options available for IT Product Manager? What are the key competence required for Product Manager role? Thank you. #IT #ProductManager...
Dortmund, North Rhine-Westphalia, Germany