Paul Gullatte
Badges
Following Tags
Active Topics
Active Locations Allen B.
Mar 10, 2016 626 views
I'm very interested in pursuing a career in finance, and I want to start by learning from the best investment and finance minds there are. Why do you recommend this book and how did it help you in making your career choice? #finance #financial-services #investment-management...
4 answers
Active Jul 21, 2017


New York, New York Landon W.
Mar 13, 2016 875 views
4 answers
Active Jul 21, 2017


Houston, Texas Demarie P.
Mar 15, 2016 710 views
I'll be going to college soon so I need to learn more about how I need to prepare for a career in investment management. Can you tell me what kind of training and/or certification is involved? #finance #financial-services #investment-management...
3 answers
Active Jul 21, 2017


Detroit, Michigan Marcus R.
Mar 15, 2016 906 views
7 answers
Active May 08, 2018


Detroit, Michigan Thu D.
Mar 15, 2016 1200 views
I'm hoping that others who have also had a fear of public speaking were able to overcome it and be successful business people. I get extremely anxious when I ahve to speak at all in class, but feel very confident when working alone or communicating digitally. I'm worried this will interfer with...
#investment-management #finance #public-speaking #investing #financial-services
10 answers
Active Sep 11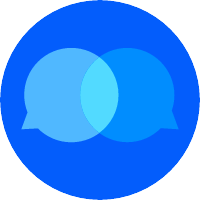 Houston, Texas jasmine E.
May 05, 2016 386 views
1 answer
Active Apr 28, 2017

Castro Valley, California swapana D.
May 06, 2016 337 views
2 answers
Active Mar 05, 2018


Bengaluru, Karnataka, India Dylan C.
May 07, 2016 461 views
I have some leftover expenses that my family does not intend to cover. Will I be able to raise my student loan amount to compensate? #money #student-loans #loans... Serenity W.
May 09, 2016 1409 views
I know there are breaks during semesters, but I've also heard there's "dead time" in between those breaks as well. I am going 4 hours away from my home and I have people that I want to see more often than on holidays. Do I just have to wait until breaks or will there be a time that I can go...
3 answers
Active Apr 03, 2018


Providence, Rhode Island Alexis R.
May 09, 2016 333 views syera B.
May 09, 2016 325 views
trying to go to college debt...
1 answer
Active May 10, 2017

Orlando, Florida Monica F.
May 11, 2016 544 views
There is no federal funding at the college I am attending. They offer a 12,000 loan each year but that will obviously not cover the whole tuition and room and board. I have a 3.96 unweighted GPA but because it is a very competitive college that really doesn't get me many scholarships. I have... Susanne B.
May 11, 2016 523 views
I am a senior who will be graduating in June. I do not really want to take a loan, but I may have to. On my financial aid report it gave me the federal unsubsidized direct loan. #financial-aid... Daniela O.
May 12, 2016 288 views
I have been accepted to my dream college but seeing the final cost I now see that it will be difficult to attend that school. That is why I am now looking for any type of scholarships. Thank you for your help! #college #school #scholarships #majors... Rebekah S.
May 13, 2016 419 views
I was accepted to several respectable undergrad schools that I applied to, but due to some unforeseen circumstances, my family's financial situation has changed this year. If I attended my local community college (I would also be a part of their honor program, which guarantees that my credits...
2 answers
Active Jul 21, 2017


Indianapolis, Indiana