Tina Miller
Badges
Following Tags
Active Topics
Active Locations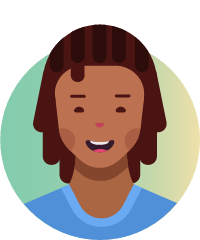 DaneeshaNFTEBxAero .
Dec 01, 2012 2621 views
I am an English lover, but I also love writing about my experiences and places I have traveled. So, I have decided to consider majoring in journalism. Any suggestions? #journalism... Clareta B.
Oct 03, 2013 1463 views
I'm in junior year in highschool. Sometimes I have some ideas for what I want to be, but most of the time I really have no idea. I think I should have better ideas so I can go to college with some kind of plan. When did you know what you wanted to do for your career?... Alexander N.
Mar 12, 2014 3702 views
I am scared of looking bad and giving a bad first impression with the stuff I will wear. #career #jobs #interviews...
25 votes
24 answers
Active May 17, 2018


San Jose, California Sofie C.
Mar 12, 2014 772 views
I am a high school junior who is very excited about going to college and become a doctor with a minor on education but I am concerned that the money will be an obstacle to achieve my goals in life. In my college readiness class we are measuring our possible net price, amount of money we would... Gabby G.
Mar 13, 2014 722 views
I'm interested in applying to an art school but my school doesn't provide me with a drawing class or any of that type of art class and I don't know what kiinds of things would go into my portfolio. I know it's a collection of your work but I don't know any more than that. #art #school #projects... Aliza H.
Oct 10, 2014 808 views Angelica G.
Oct 21, 2014 691 views
Hi I am a senior in high school and applying for colleges and when looking at major and what majors I maybe interested in thinking of the ones that may be helpful for becoming a veterinarian the first ones that I think of is a biology class or any type of science and was wondering if there is a... Ana G.
Oct 28, 2014 725 views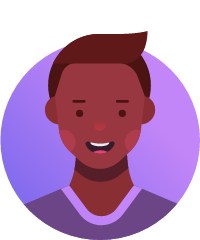 Negi S.
Nov 05, 2014 895 views
we are doing a project where we use our dream job we have to find out what tax bracket they would fall in and how it would affect my life style... Dylan D.
Dec 16, 2014 1006 views Jazzmin P.
Mar 18, 2015 719 views
Hi! I am a senior in high school and I have been wondering about different careers that I can potentially have as a history major, and being a historian is one I am very interested in. #history... Jazzmin P.
Mar 18, 2015 774 views
Hi! I am a high school senior, who is interested in potentially becoming a librarian. I'm not sure what I would have to do to become one.... Soriah G.
May 18, 2015 758 views
I do have an interest in hip hop and I want to major in it and www.google.com/ doesn't want to want to help me out. I know you can PLEASE!!!!!! :0 ;) #dance #entrepreneur... Jasmine Nichole R.
Jun 23, 2015 1000 views
I'm an 11th grader who is interested to become an aerospace engineer one day. I was told Stanford is a good choice but i would like to have more choices. #college #engineer #university... Jahtziri P.
Aug 19, 2015 753 views
I am a senior and my career dream is to become a pediatric nurse , so I'm wondering when should be a good time to start volunteering or internship at my local hospitals . #nursing #professional #pediatrics...