Kasia Stanczak
Following Tags
Tags on answered questions
Active Locations Norah
May 25, 2021 578 views
Is finding a job as a museum curator difficult because of the competitive career field? Is the job search difficult? Is the job search worth it?
#job-search #curator #museum #museums #art #fine-arts #art-history I'm going to start college this year and I wonder about the best ways to get noticed and build report with the faculty and potential recruiters or interviewers for college jobs and internships? What are things to do and things to avoid? #college #job-search #leadership #college-bound... I want to know how easily it can be to get into a position at 41. #women #college-recruiting #recruitment #cyber-crime #internet-recruiting I am a Biology major and I attend school about an hour and forty five minutes away from home.. my family expects me to call them everyday but honestly, I forget to sometimes because i'm always doing work or I fall asleep and forget to call. A professor I know recommended I put my family on a... James
Jan 27, 2017 1136 views
Just want to know if I should be focusing on research, internships, volunteer opportunities or certifications? #career #career-counseling #career-choice #resume #recruiting #resume-writing #recruitment #job-application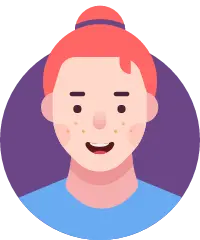 As a shy person, I find it hard to get noticed at career fairs. What can I do to overcome this obstacle? #recruiting #personal-development #recruitment Grace
Jan 12, 2018 576 views
I'm in 9th grade, and I've always loved the concept of Anthropology, but was never really sure what the actual career looked like.
#anthropologist #anthropology #human #culture Hi, I'm a junior in high school and I was wondering if not having any degree for college/high school effect the chances of hiring people that do have degrees/have the experience, as I want to go straight into business as soon as I finish high school. Wonderings I had were would I be looked... #jobs #job-search #human-resource #undergraduate #students-problem #advice #mentoring #job-coaching
Pursuing a rewarding career seems to take forever through trials and error.
How long does it take to figure out what's the best fit for you?
Thanks in advance!