Gianni Perrotti
Badges
Following Tags
Tags on answered questions
Active Locations What steps should I start to take in my life in order to set myself up for a successful future and career? I'm interested in becoming a critical care nurse.
Note: this question was asked anonymously by a student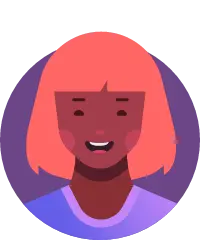 How do you create good study habits and stick to them ? I'm having a hard time because of my low attention span and would love some helpful tips for a freshman in high school! #CV23 During the summer what is the most productive thing students can do and learn the make there free time successful? Does anyone have any good options or advice for this? To all the professionals out there, there are so many professions that require pristine communications skills. For students that are shy and/or not good at public speaking and communication, what are some suggestions that helped you? I'm in 9th grade I don't know what to do. I have tried talking to my counselor not much help from them. Do all businessmen struggle with addiction, or is that just in the movies? What do i do next, I am just lost and don't know what to do next to go in the right direction. There's so many ways my life could play out right now. The decision is hard, whether to work or to have my last fun summer. I am a sophmore in highschool and I love playing video games and sharing my skills with the world, im a small youtuber and i was the continue on growing but im not sure how and therefore im not sure if it will work out for me. jobs, money, life in general I'm having trouble with life in general. Max
Jun 29, 2022 560 views
Hi! I hope you're all well and safe. I just wanted to know what I could do now as a second semester sophomore to improve my chances of working in management consulting for a Big 4 accounting firm. Thank you!! How does one go from a student to an expert, and what are strategies that you use to help retain information necessary for your expertise? I will graduate in May 2023. I've been looking around for accounting internships in my local area and remotely, without much success. If I'm unable to secure an internship, should I get a part-time job, or should I do something else? As a sophomore, I want to know what habits or mentalities to keep and assure myself I am on the right path.