Shante G
Badges
Following Tags
Active Topics
Active Locations Aissata B.
Mar 02, 2016 637 views
I am a senior at Achievement First Brooklyn High School. I ask this because I am interested in accounting as a career after college. I also know that accounting will require good math skill, which I am not nervous about because I am confident with that subject. However, since I do not know... darshan S.
May 02, 2016 390 views rekha S.
May 05, 2016 593 views devi U.
May 06, 2016 406 views
fruit its my favorite so... Angie G.
May 08, 2016 603 views
I want to major in Accounting, but not sure exactly what kind of job I want to pursue with it #accounting #degree... Nayah H.
May 24, 2016 510 views
I would like to know what will be best to concentrate in under business administration. For example: entrepreneurship management, international business, management, marketing, sports & entertainment management or supply chain management. #business #management #international-business... Eliezer S.
May 30, 2016 555 views Janae A.
Aug 12, 2016 754 views
If I want to work at a company like ESPN one day, how important is it to get an internship at the company? How difficult would it be? I would have to imagine it's pretty competitive. #sports #internships #human-resources... karthiksen .
Aug 16, 2016 634 views
im studying mechanical engineer 1 st year..... Nicholas P.
Aug 17, 2016 482 views
As a student who will be applying to colleges very soon, I'm looking for ways to increase my odds of being accepted. Would retaking a standardized test, more service hours, or something else help me out more? #college... Hannah C.
Aug 17, 2016 582 views
I want to find a part time job... Caleb S.
Aug 17, 2016 633 views
I have played soccer my entire life and have won quite a few awards because of it. However, I still have not seen anything from a soccer academy or Jr. club. I am now wondering what is the best way to promote yourself and be noticed? Also, is it better to attain a college education before...
#sports-management #sports-agent #soccer #sports-marketing #sports-media Viktoriya R.
Aug 19, 2016 717 views
I have worked as a tax preparer for 6 years at a small boutique accounting firm. My experience includes small business consultation from company registration to licensing to dissolution. I am currently obtaining my Masters in Finance and plan to sit for the CPA license. Any advise to make the... Miles F.
Aug 31, 2016 624 views
I'm a freshman in college and am not sure what to study alongside my current major of International Business. I am not certain if I want to go with a double major with finance or accounting and a minor in psychology or the opposite. I know I have time to decide what I need to study but I want...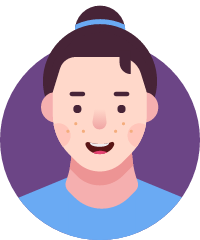 Minh H.
Aug 31, 2016 653 views
After my army enlistment, I'm planning to go to college to pursue an Bachelor of Business Administration with a major in Finance. I love dealing with analytical problems and research. So I was wondering the schedule for an financial...