Marie-France D'Haiti

Badges
Following Tags
Active Topics
Career plans Marie-France has reviewed
4 reviews needed!
training, going to school, good grades #basketball Anina H.
May 11, 2016 544 views
Hi! My name is Anina and I'm a high school senior interning at CareerVillage. I see a lot of that "work from home!" spam in comment sections. But it seems like many bloggers actually DO manage to work from home, and still make a liveable wage. How do you replicate their success? #technology... Kate S.
May 12, 2016 547 views Jackson C.
May 13, 2016 487 views
I do not know what to major in? I like math and sports (Basketball is favorite) and some how want to tie those two things together. I'm good with sports statistics study and remembering them. #career #sports #math... Drew C.
May 14, 2016 428 views
I am asking this because I intend to major in business and hopefully own one one day.... Anina H.
May 16, 2016 499 views
Hi! My name is Anina, and I'm an intern for Career Village. I'm trying to decide what career is the right one for me. Do you like your job? What is the hardest part about it? What are the hours like? I really want to work on a team of people, rather than on my own. Is this a problem for this... Nicholas P.
May 16, 2016 379 views
I have always been athletic, and as I found my niche for what sport I wanted to focus on, I had gone through many coaches and many have not only helped me athletically, but also cared about the person I am. If i had some difficulty they were there to lend a helping hand, even if it was advice... derek M.
May 19, 2016 511 views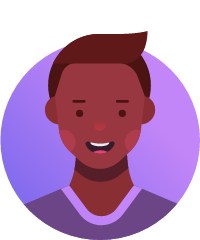 Irish W.
May 25, 2016 766 views
I am about to start my freshman year in college in the fall and I am torn about what I want to do. I want to do something that would make an impact on someone or something's life. I want to make a difference but I don't really know how and what career would be best for me. I am an introvert but... Suyash S.
Jun 23, 2016 759 views

David O.
Aug 02, 2016 989 views
I'm a second year student majoring in English/Economics at Stanford University, and I'm interested in learning more about consulting/figuring out if its a good professional fit for me. #business #consulting #business-analysis...
12 votes
10 answers
Active Nov 10, 2017


South Pasadena, California Lindsay G.
Sep 16, 2016 864 views Sumair B.
Oct 04, 2016 1593 views rachel O.
Oct 24, 2016 612 views
I love playing basketball and have played since 4th grade. I would like to play in college and hopefully once I graduate. #basketball... Andrea Z.
Oct 25, 2016 451 views
I'm interested in fixing computers and I want to know the best major is. When selecting a major there is a couple on computers and I'm not sure what the difference is. #computer... Elliott V.
Jan 05, 2017 558 views