Susan E. Oser
Badges
Following Tags
Active Topics
Active Locations Santiago Z.
Oct 22, 2015 1161 views
Hello I am a 6th grader and I have always enjoyed writing and I am considering it for a career, but the thing that I always struggle with is making a rough draft or planning to the final copy. So I ask is the writing process the same in school or is it different when you actually write a book?... Santiago Z.
Oct 22, 2015 691 views
Hello I am a 6th grader and I am interested in a writing career. If I were to want to publish a children book would that be easier to publish than a book meant for older audiences? #writing #books... Rashika W.
Mar 01, 2016 703 views
Hi, I am a senior in high school right now and I´m currently taking three AP courses. One being my favorite is AP Language and Composition where we are challenged everyday to new topics and pushed to answer difficult questions that are debated as if we are in a college class. As a future writer... Jessie B.
Mar 09, 2016 613 views
Throughout my recent teenage years, I've been enthused by many to choose a career that I could live off of. I wanted to create for a living. Wherever I go and tell any higher-ups, they ask, "What would you like to create?" I've never wanted to build things with my bear hands, nor have I been... Nithish S.
Apr 22, 2016 579 views Mario B.
May 11, 2016 648 views
I am an English Major. Although I don't expect to make a quick career out of writing, my wish is to write long after my education is done. #teacher #writing #english #writer... Benny Y.
May 15, 2016 1059 views
I am going into my junior year as an architecture major. I have been taking classes that do not require much writing. However, I will be taking three writing based classes (Greek Civilization, Junior Writing, Medieval Art History) and I am afraid it will be too much writing for me. Is there any...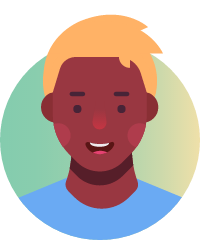 Helana F.
May 16, 2016 620 views
I am an aspiring author looking for publishers, editors, and agents for my upcoming books and I would love to know how to get connected and into the publishing world. #writing #author...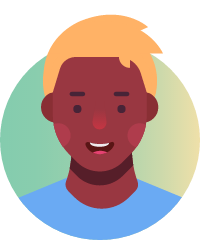 Helana F.
May 16, 2016 655 views viviana W.
May 17, 2016 688 views
is there anything else I can do where I specifically write fiction as a career? #writing #author... viviana W.
May 17, 2016 478 views Emily K.
May 18, 2016 621 views
I have always wanted to be an editor, however my concern now is in being capable of comfortably supporting myself. This newfound concern has led me to question whether my choice path will be realistic enough to pursue. #writing #editing #books #publishing #magazines #new-york... Jaslene S.
May 18, 2016 516 views Ciara L.
May 19, 2016 603 views
I have always had a knack for writing, but I'm not sure I want to be a journalist. What other types of careers might there be like that? #communications #writing... Charles V.
May 22, 2016 600 views