Susan E. Oser
Badges
Following Tags
Tags on answered questions
Active Locations Ray
Jan 03, 2020 641 views
And why is it your favorite?
#editing #publishing #writing I'm currently making a novel and would like to know any sources that can get the word out about it. #writing I want to write for Film and TV. #writing #film #creative-writing #journalism #writing #communication I want to know where to start first and who to make connections with. I feel like internships are important but I'm not sure what exactly I should be shooting for. My college is close to New York City which opens up a lot of opportunities. #film #college #career-path #writing #tv #writing #creative-writing #author #writer
Huntington Beach, California I've spent time in AP English Literature and Composition, but I wanted to explore the poetry out there, but I'm not quite sure where to start. #aplit #english #poetry #writing #copy #writing #write #marketing #advertising #adobe #outreach #graphic #design Sara
May 24, 2018 677 views
I've always wanted to be a published author. I've been writing since I was little, and now I need to get serious. How do I get organized? I don't even know where to begin. I'm beginning my final year of undergrad and have plans to go to graduate school. #college #student #author...
North Caldwell, New Jersey Rather than being one or the other, I'm wondering if you can be both. I'm aware that each type of editor has a different skill set; however, I love the idea of doing both types of editing and I wouldn't want to limit myself to one type. Plus, wouldn't the flexibility of being able to do either... Joey
Mar 18, 2018 676 views
I have always wanted to become a writer since I was young. My parents and others have told me that a writer does not earn much, so I am planning to write at home while taking up other part-time jobs. However, I would need a lot of motivation to keep up with my dream and not be consumed by my... I have a hard time editing my work and I really want to get over a barrier I put up myself. I know when a part of my story needs help but I can't put my self to change it. I find it heartbreaking. How do you get over that, if you have that problem and how do you organize your thoughts while... Mary
Jan 22, 2018 668 views
I have always loved books and stories, and writing is one of the biggest things that I want to "do" in my life. However, I know that it is not practical to assume that as soon as I graduate college, I will publish a best-selling novel and be set for life. I am definitely prepared to get a...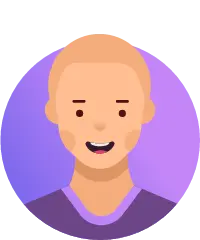 I've loved writing since the second grade and it has always been my dream goal to be a writer. However, since I know writing is not an easy career path to go down, I tend to lose inspiration for writing. I have other options in my mind, but if I want to stick with writing, I feel I need to know... I am not sure what classes are available to me as a freshmen besides English 9.
#whichwaytogo #journalism #writing #career-counseling #career-development