Marjorie A. Goode
Badges
Following Tags
Active Topics
Active Locations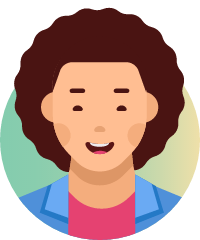 kaneez F.
May 03, 2016 566 views
I'm interested in science and would love to know what classes I should take in high school to identify my specific subject of interest #science #education #school #career... Maricar D.
May 09, 2016 673 views Hannah K.
May 13, 2016 475 views Beatrice T.
May 19, 2016 502 views Karen P.
Aug 12, 2016 510 views Darlene K.
Aug 12, 2016 820 views Hollie C.
Aug 14, 2016 607 views Kartik C.
Sep 02, 2016 423 views Alexandra C.
Oct 07, 2016 4827 views Samuel M.
Oct 21, 2016 514 views Maxene W.
Oct 21, 2016 463 views
I know there is a small percentage of minority ethnicities within the STEM field, and I wanted to know if it would be a field worth going into, considering it's predominantly Caucasian. #engineering #science #biomedical-engineering... Sarenna R.
Oct 23, 2016 420 views
I am interested in the biomedical engineering field but I read online that majoring in biomedical engineering is not a good idea. I am wondering what other STEM related college majors could I apply for to become a biomedical engineer. #engineering #college-major #biomedical-engineering... Isabella D.
Oct 23, 2016 429 views
I am pursuing a career in medicine and I wonder about the job prospects. I have seen these new technological advances in medicine and I wonder if it is truly an advancement or if it is just a cheaper version of a doctor. I wonder if it is safe to put human lives under the care of robots instead... Aaron B.
Oct 25, 2016 578 views
I'm going into college next year and I'm wanting to know what I'm getting myself into. #college... Parker S.
Oct 25, 2016 580 views