T. Crawford, MA CCC-SLP
Badges
Following Tags
Active Topics
Active Locations Azra H.
Mar 18, 2014 835 views
I am interested in this career and would like to know which colleges to look into #colleges #majors... Azra H.
Mar 18, 2014 679 views
I am interested in this career #courses... Tashiyra F.
Mar 28, 2014 3826 views
The career of speech pathology and child development interests me, but the aspects on the job sometimes is concerning. I'd like to know exactly what a speech pathologist's schedule is like? #children #speech-pathology...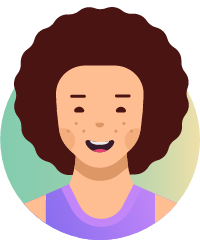 Rama ..
Apr 24, 2014 1654 views
I am a sophomore in high school and I am shadowing a speech therapist that works at a private school. Sometimes I get bored because my mentor does the same thing in every session and I am just sitting there observing. I want to know if it is different for speech therapists not working at a...
#therapy #speech #schools #offices #speech-pathology #children Chandler P.
Mar 24, 2015 4220 views
I want to become a Speech Pathologist and an OB doctor at the same time. However, I do not know if I need to go to medical school for both of these careers. Help?! #professors #speech-pathology #speech... Gyna R.
Apr 30, 2015 2860 views Gyna R.
May 03, 2015 877 views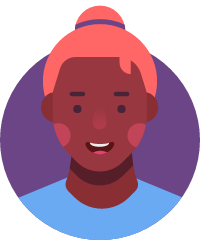 Grace R.
May 04, 2016 473 views
I am thinking about going into Speech Pathology as a Masters Degree. I am confused about what public colleges offer it. I would love some opinions on those colleges as well. #college-major #masters... Claire C.
May 12, 2016 670 views Megan S.
May 13, 2016 373 views
I'm going to major in Communication Disorders and was wondering how much more schooling is involved for a school certification. #advice #pathologist #speech... Megan S.
May 13, 2016 460 views Kayla W.
May 20, 2016 438 views
I'm interested in the Speech-Language Pathology career and I want to specialize in the Deaf and Hard of Hearing so I can work with kids. #teaching #speech-pathology... Amy B.
May 22, 2016 499 views
I am planning to study speech pathology, and I know you need to have a master's degree in most states in order to practice. I am wondering if that is the case for all states or if some require additional education or a test to become certified to practice. #speech-pathology... Sarah F.
May 24, 2016 596 views
I am an incoming college freshman. I am majoring in communication sciences and disorders because I want to pursuing a career in communications, particularly speech and language pathology. I know there a major specific classes, but I want to know how will those courses I take help prepare me for...
#communications #college #communication #career #speech-pathology Tyann M.
Oct 23, 2016 412 views
I aspire to be a speech therapist and communication disorder specialist. I want to work with people and help them find great ways to communicate their emotions effectively. #communication #speech-pathology #speech...