Eric Vincent
Badges
Following Tags
Tags on answered questions
Active Locations I keep getting different opinions on it, and I would like to know more.
#graphic #graphic-design #logo-design #creative I'm asking this question because I'm kind of interested in cartoons and I would maybe like to make my own cartoon show one day. #Animation #cartoons #cartooning #art Joana
Feb 06, 2016 1209 views
What other jobs can I get if I major in Graphic Design? What careers are there for it? #college #art #major #design #graphic Raney
May 29, 2018 750 views
I want to design logos, album covers, and advertisements for record labels, musicians, or lifestyle companies. When creative professionals hire freelance artists or people to work for their company, what kind of things do they look for in their portfolio before hiring them? #graphic-design...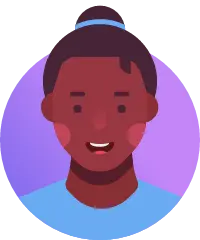 At school, I am most interested in martial arts, while my hobbies include martial arts. A topic that I am passionate about is Martial Arts. What are some career options that best align with these interests and what are some helpful next steps I can do in the near future? #martial-arts #kinesiology I don't really understand and like learning things about websites if it doesn't have to do anything with graphic design. Learning about websites should be learned if you want to be a web designer and not a graphic designer. #websites #graphic-design #design #information-technology-and-services I want to sell make wall art for homes, but I don't if I should major in visual arts or Entrepreneurship. #major #women-in-business #business #entrepreneurship #college #art #visual-arts W. C.
Apr 02, 2017 1126 views
Is it considered a rather new industry in the society? Can this industry still be developed in the coming decade? Are there too many people entering this profession these days? #social-media #media #marketing I am aiming for a BS in Architectural Engineering and Plan on getting a Masters in Architecture, to give myself a well-rounded education. I've heard from professors that it's fairly black and white between the two careers, however that might simply only be the case in America. Maybe other... I am a sophomore in high school that is interested in an artistic career that involves makeup, special effects makeup and art in general like painting, drawing and design. I want to attend a top notch art school that will truly lead me to a successful career that makes my artwork noticed in... I'd like to know how hard it is to find a job straight out of school #graphic-design #graphics
Laurinburg, North Carolina Tania
Jan 17, 2018 674 views
Currently, I am studying business at college, but I have a passion to have my own clothing line one day, and I'm wondering how could I start it off with no experience and budget. Any advice will be helpful!
#business #entrepreneurship #entrepreneur #clothing #brand #marketing A question I had before majoring in Graphic Design. I am sure alot of highschool or college students interested in GD will be asking a similar question to this. #graphic-design #animation #illustrator #photoshop #indesign #personal-development
Dearborn Heights, Michigan My friends say you can't make money off of art and I am very passionate about becoming an artist. #art #artist