Laura Rose Dailey
Badges
Following Tags
Active Topics
Active Locations Daniela C.
Oct 16, 2014 9076 views
I am an undergrad who concentrated on business but has recently explored and found great interest in the field of education. I would like to hear about others experience in transitioning from Business to Education or combining the two in a certain... Maeve O.
Dec 03, 2014 2159 views
I am an 11th grader interested in public relations. I like organizing and managing events, and fundraising. The job I am most familiar with in this field is event planning. I think I would be very good at it and I think I would enjoy it too because I like working with people and being able to...
#event-planning #communications #public-relations #marketing #business Payton .
Apr 08, 2015 860 views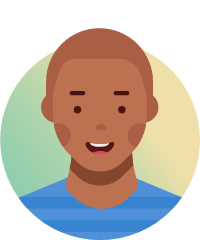 Joei Y.
Jun 23, 2015 1096 views
I'm a Junior and I want to get some experience in event planning and I'm not sure how... Micah W.
Jun 26, 2015 917 views
I am 16 years old and i think being an event planner would be a good learning skill and it brings a lot of money in , i could travel the world. #event-planning... Kyle H.
Oct 14, 2015 752 views
I am a Junior and am interested in being in this field. I am a very outgoing person and willing to try new things. What kind of education do u need? Is it stressful? What college offers the best education for this? Do you work on a team or do you work solo? Thank you! #business... Micah Y.
Oct 20, 2015 696 views
I'm in the 6th grade and I love to cook and I want to get a good scholar ship so I can have a good future in cooking. How can I get a good scholar ship and have a great future in cooking. #restaurant... Oscar V.
Dec 10, 2015 897 views
I am thinking of opening and owning a restaurant in San Francisco. I was wondering if it was really hard to open it and run it and be successful. #career... Green Teen K.
May 02, 2016 737 views
As a Keep Austin Beautiful Green Teen, I am wondering how I can apply the environmental topics I have been learning about to a career. We have been learning about gardening, native plants, water quality, litter, and... Rachel N.
May 19, 2016 555 views
I'm planning to be a chemical engineering major in the fall, but I really don't plan on becoming a chemical engineer. I want to work in some type of nonprofit organization (though I'm not exactly sure what position in those organizations). Is it possible for me to be able to pursue that career... Rachel N.
May 19, 2016 636 views
I am interested in having a career where I would work in a nonprofit organization either to better water quality worldwide or uplift and empower women worldwide. I want a position where I get to be a part of the process in ensuring the help gets to the people that need it using my math and... Micah S.
May 19, 2016 439 views
I have seen very successful Bar and Grills in slow and very busy locations. How do you, or how did you decide on where to build your Bar? What do you look for in a customer base and how did you get them coming back? #business #real-estate... Forrest B.
May 22, 2016 766 views Kareem I.
May 24, 2016 706 views Alayna B.
May 24, 2016 2503 views