Tamasyn Clare
Badges
Following Tags
Active Topics Elysia Brookelyn M.
May 12, 2016 492 views ASMA K.
May 26, 2016 513 views Faith T.
Oct 21, 2016 779 views Lainey G.
Jan 16, 2018 285 views Sabrina K.
Jan 20, 2018 440 views
My goal is to become an English teacher. I was planning on pursuing high school but someone suggested college. Since I haven't been to college yet I don't know what teachers are like there. Hearing about different experiences from teaching different levels would help me decide which I would...
#higher-education #education #women-in-higher-ed #english #college-jobs Angelina K.
Jan 22, 2018 326 views
I've always had several different interests that don't relate to one another necessarily. I'm interested in writing, music, psychology, dermatology, being a public figure, acting, and art, among several other things. The thing is, I don't like one any more than another. Doing all at the same...
#psychology #writing #confused #dermatology #music #acting #public-figure #art Rachel D.
Mar 05, 2018 234 views
I am interested in as many study abroad opportunities as I can get involved in, as I am seeking a degree in English education and wish to be an English as a foreign language teacher abroad, and would like to gain more learning experience living abroad. However, it is very expensive to do so and...
#study-abroad #education #english-as-a-second-language #language-teaching Amanda N.
Mar 11, 2018 375 views Gabriel S.
May 28, 2018 265 views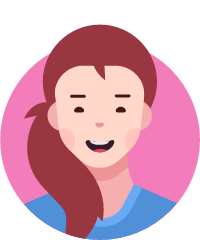 Emmalee B.
Aug 28, 2018 210 views
Eventually I want to edit books for a living. Right now I'm a senior in high school. I plan on majoring in English once in college. Where do I go from there? #editor #writing #english... Hallie M.
Aug 29, 2018 194 views Sara W.
Aug 30, 2018 240 views
I've been considering applying for several schools that would require internships for me to complete my degree, and I would like to take as much advantage of this opportunity as possible. I'm primarily interested in a career involving the literary arts. Are there any particular types of places... Sara W.
Aug 30, 2018 838 views
I'm really wanting to go into English Literature during college, but I think perhaps it would be wise to get a double major, for practicality and broader scope of career, but I'm not sure which major would be best to go into to supplement/compliment my Literature degree. #english #double-major... Amberly S.
Sep 12, 2018 228 views
i want to know if this is a field many go into, and what the benefits and the disadvantages are in either of these positions. #chemistry #teacher #education... Amanda C.
Jul 17 85 views