Australia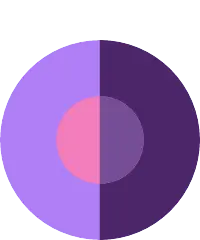 I am currently in my second year of my Criminology degree at the University of Technology Sydney (UTS). I am interested in possibly becoming an Intelligence Analyst, but am open to other options. Thank you.
Bossley Park, New South Wales, Australia Hello my name is shani and i am in senior high school in australia. I want to become a neurologist and was wondering what steps i need to take in order to become a neurologist. How can I land my first job as a data analyst? I have been studying data analytics for a while now. And I have extensive experience in the banking and finance industry. but it just seems impossible for me to land my first job as a data analyst. I must have applied for more than 200 jobs by... Hello, i am a student currently in senior high school. I don't know what I want to do as a career though, and I was wondering if you could help. I want to go into a medical field and I know that I want to talk and socialise with patients, I want to help save lives, by talking, by talking them... What is the timing of a neurologist/neurosurgeon? How long are the shifts? What is the best way/s to find an internship in the career path that i'm interested in post graduating? I've developed a nice portfolio of architecture photography throughout the last 3 years and am working on my online presentation currently. I've had my first client shootings and am looking to find more clients to get started and turn my sidehustle into my dreamjob. Hello, my name is Cassie I'm in grade 9 I want to be a criminal lawyer or homicide detective, but I'm not sure what classes i should be taking. Jenny
May 29, 2022 354 views
I've always been so confused and honestly frustrated that women don't get as much recognition in STEM-related careers, and although opportunities are arising there are still underlying sexism and misogyny in the workplace. That sometimes discourage me from pursuing a career in STEM because I... test
Apr 18, 2022 246 views
What are the hours like as a doctor? Alexa
Apr 06, 2022 291 views
So I am about to graduate and I am familiar with how this works on cloud platforms. However, I am curious to know what you would need if hosting yourself and how you would source these things. E.g. domain name, server, etc. Basically, what would you consider your basic website checklist If... z
Dec 26, 2021 1253 views
#resume #computer-science Neha
Nov 25, 2021 1698 views
Some of my exams are coming up and I wanted to know ways of studying efficiently and usefully, which can lead me to do good in my tests. #studying-tips What are three informational interview questions you will ask? What is it like to work in this field? Do you guys work gigs or is it more of a stable job? How long are your work hours?
#vocational-college #help #facilities-maintenance #maintenance #informational-interview #interviews
Austral, New South Wales, Australia