Melbourne, Victoria, Australia
CareerVillage is a community where students can get free personalized career advice from real-life professionals.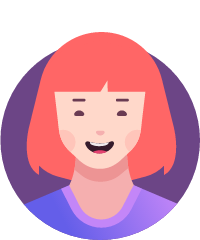 Sammy N.
Sep 16, 2019 188 views
Hi, I am thinking of studying marketing at university. I have thought of working at an airline in sales. Do they get to travel? If I got a corporate job doing sales for an airliner, I would be happy to travel a few times a year. #marketing #airline-industry #sales #business... Jill A.
Oct 22, 2017 597 views Nievedha P.
Apr 18 240 views Nievedha P.
Apr 17 139 views Nievedha P.
Apr 17 170 views Nievedha P.
Apr 26 281 views Nievedha P.
May 11 131 views
Will I be disadvantaged in the sports industry if I am not a prodigy in a specific sport? As many professional athlete have experience and training from a young age, does it count if I am a latecomer in the sports industry and have little experience? #athletics #sports #connectedbysports... Grace N.
Nov 16, 2019 121 views Matthew C.
May 03, 2014 852 views
Im having trouble choosing my future career path, I'm looking to head into either a bachelor of commerce or a bachelor of science degree however I figured that I need more time to think it through. As we speak I do not do any commerce subjects at school and I figured it would help me decide...

Mellissa L.
Mar 25, 2015 659 views
I am due to start a dual diploma in Counselling and Community services, I am a very people orientated person, however at times I find it hard to "switch off". Due to varying/changing hours in the industry/PCP/Best care etc I'm just interested in the typicals of when/where/how etc people in the...