Bob Moore
Badges
Active Topics
Active Locations Chennai, Tamil Nadu, India Hi I am a graduate fresher. Looking for a job, a bit scare about the questions interviewer may ask. Help me with your precious advice. interviews manager director... How do you move into management without prior management experience? management...
Arima, Trinidad and Tobago I'm just very lost but all I know is that I want to be a part of business. manager business... I have always loved hospitality and I really want to be a food and beverage manager. My second choice is a pastry chef. In this field, is it possible to work less hours? I just want more information about this field of work. I don't want to miss out on sleep every night or miss important... Su M.
Nov 02, 2021 210 views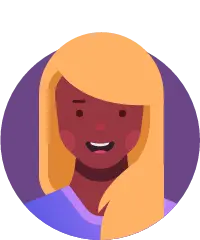 What type of things/ skills should I know or have that are useful in this industry?... I have looked into careers and have heard the term "networking" being used but where should I really start?... I am 18 y/o, im currently trying to figure out what I want to do for a living one day. Ive always been relatively good with tech and so I feel being some type of tech engineer is a good route for me to take. computer technology... I'm a 25 year old woman that has too many interests to count. I'm currently a science major, but I constantly doubt if that's what I want my degree in. I'm interested in pursuing vet school, law, and I'll be starting a coding boot camp in December! career-choice forensic veterinarian law...