Maria Hubbard, MD, FAAN
Badges
Following Tags
Active Topics
Active Locations BrianW_af13 .
Mar 30, 2013 3985 views
Hello, I am a high school senior and I am interested in becoming a Neurologist or a Neuro-Engineer. I was just curious about what a typical work day is like.... Alberto F.
Feb 27, 2015 672 views
The fields I am most interested in are forensic pathology, and neurology but I am still undecided on which one to pursue the most, so I want to know what makes neurology distinct from the other fields and if it's worth it? #medicine #neurology... Muhammad R.
Jun 18, 2015 817 views Sam G.
Mar 14, 2016 4350 views
19 votes
16 answers
Active Jun 10


New York, New York keerthana B.
May 05, 2016 664 views keerthana B.
May 06, 2016 2278 views
Hai! I am keerthi. I am very interesting to becoming a brain doctor.But i have only heard about the positive aspects.I would like to know the positive as well as negative aspects of becoming a neurologist, like risks behind it #doctor #teaching #teacher #nursing #professor #neurology #career... Joshua D.
May 09, 2016 611 views
I'm going to major in Neuroscience, and I'm striving to be an Anesthesiologist in the long run; but that's a lot of schooling. I would like to know how to use my degree right off the bat to start earning income, and to gain work experience. #doctor #neuroscience #neurology #anesthesiologist...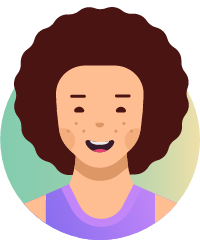 Cheyenne M.
May 14, 2016 520 views
I am planning on becoming a physician and I would like to know in what ways Medical school will be different than University and not in the obvious ways. I mean like the amount work, studying, deadlines, etc... I want to become an OB/GYN, but I think Medical school will the time of exploration... Tishina D.
May 15, 2016 508 views
I'm still debating whether I want to major in neuroscience or psychology and would like to know which would better suit me. #neuroscience... Anders L.
May 19, 2016 1339 views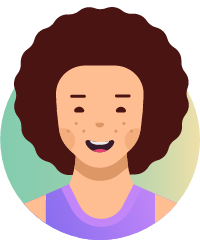 Emily M.
May 19, 2016 450 views
I will be a college freshman in September and I plan to pursue a premedical track, but I am already worried about how my family and I will be able to afford the next 8 years of school.... keerthana B.
May 23, 2016 1887 views Eugenia C.
May 24, 2016 537 views
I plan on becoming a medical doctor, and would like to know what classes should I take in my freshman college year. #college #doctor #graduate... Eugenia C.
May 24, 2016 501 views Nisa I.
May 26, 2016 503 views
I think the brain, in all its biologic glory, is a masterpiece of evolution, and would love to spend my life learning about it. I was wondering how others have appreciated/would have changed something/ have loved this career, etc. any input on your life in neurology or neuroscience is helpful,...